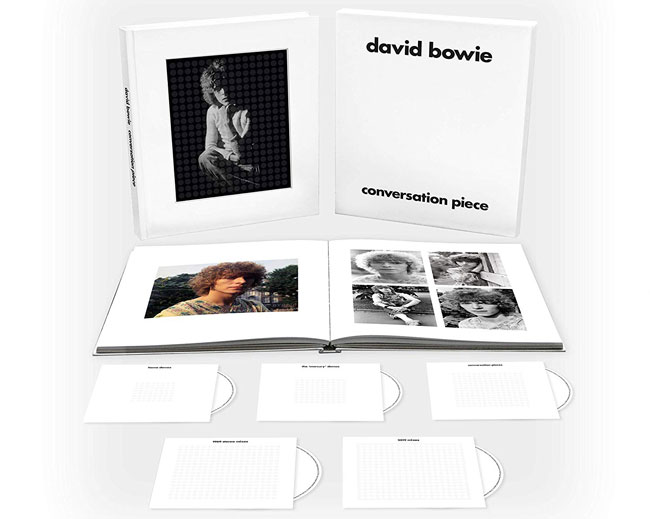 Note all articles are independently researched and written by myself. However, if you buy via one of the links it may be an affiliate and I may earn a small commission.
If there early part of the great man's career is of interest, then you'll want to own David Bowie's Conversation Piece box set.
Yes, another David Bowie box, which I think is the 5th of the boxes covering eras of his career. As you might expect, it covers music already available elsewhere (including the other 'early' releases that have landed of late). But the box also throws in some new material, which is why the collectors and fans will want to own it.
But you don't have to be an obsessive to own this. The early part of Bowie's career is fascinating and hints at what was to come just a couple of years later when the underground artist went overground with the commercial success of Ziggy Stardust and pretty much everything that followed through the 1970s and into the 1980s.
Expect all the material from Spying Through A Keyhole, Clareville Grove Demos and The 'Mercury' Demos releases of late, along with 12 previously unreleased tracks from there era plus a brand new mix of Space Oddity, which has been reworked by original producer Tony Visconti.
The new mix features the song 'Conversation Piece' restored to the track listing in its initially intended position, before it was originally dropped and some tweaks to the audio overlooked back in 1969.
Supplementing the box is a 120-page hardcover book which features exclusive images of memorabilia from the personal collection of Bowie's former manager, Ken Pitt, as well as photos from David's archive and others by Ray Stevenson, Vernon Dewhurst, David Bebbington, Ken Pitt, Alec Byrne, Tony Visconti and Jojanneke Claase. Sleevenotes too from people close to Bowie and the music.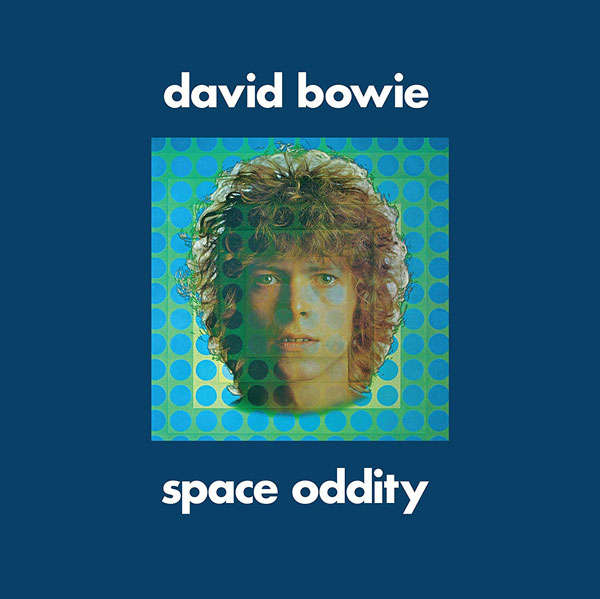 If you just want the new version of Space Oddity, that is being offered too on vinyl, with the label, with 'random' pressing on silver, gold and black vinyl, with no idea what you are getting until you purchase it. The coloured vinyl will have hand-numbered labels, so if you get lucky, you are likely to have something valuable on your hands.
The releases will land in 15th November 2019 but are available to pre-order now. The box set is £85.99 and the Space Oddity vinyl is £31.99, with a CD for £9.99.
Find out more about the box set at the Amazon website
Find out more about the Space Oddity vinyl at the Amazon website