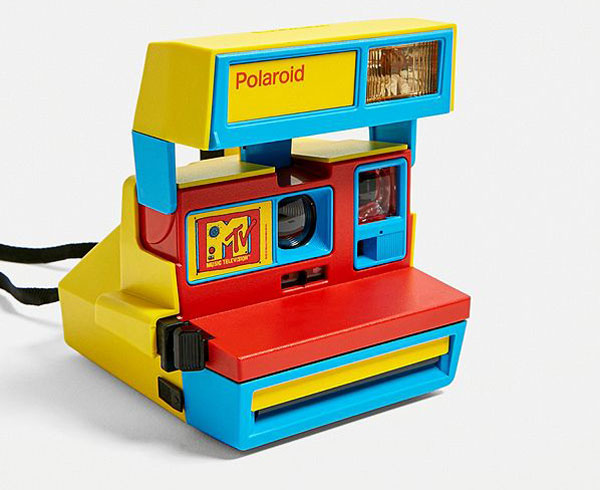 Note all articles are independently researched and written by myself. However, if you buy via one of the links it may be an affiliate and I may earn a small commission.
It has the look and the features of a vintage model, but this Polaroid MTV Edition instant camera is actually a new design.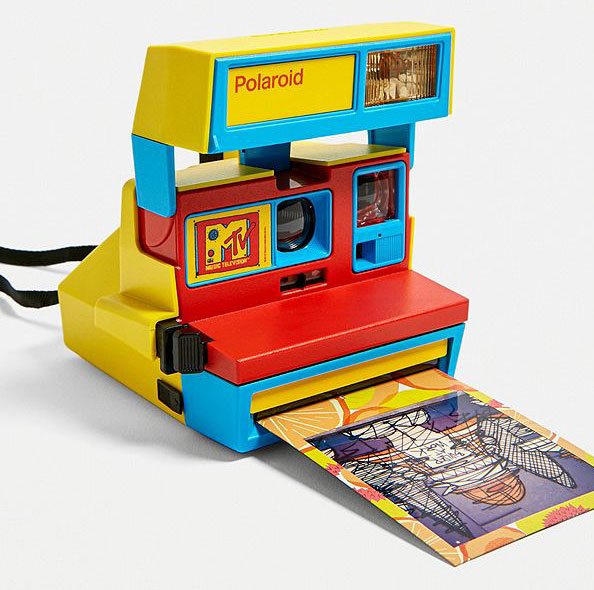 Actually, if this was simply a Polaroid 600 instant camera it would be worthy of a mention on these pages. That's pretty much as retro as it comes with photography. But this one has the added design.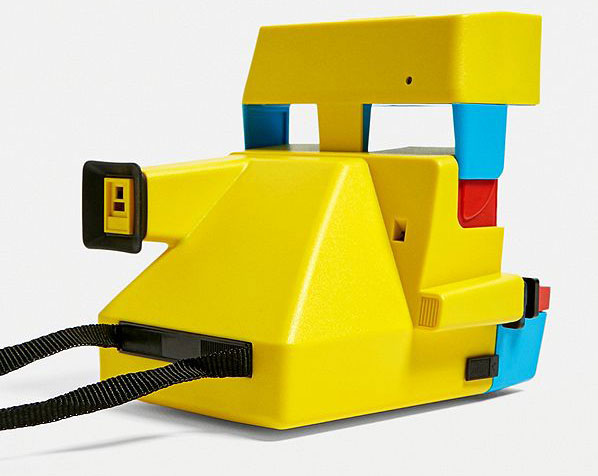 It has the bold colours of the 1980s and specifically, the colours you would associate with the MTV channel when it first launched back in the early 1980s. Radical back then, the channel was a radical change in the way we consumed music. It needed bold colours and a strong logo to match, which is what you see here on this polaroid.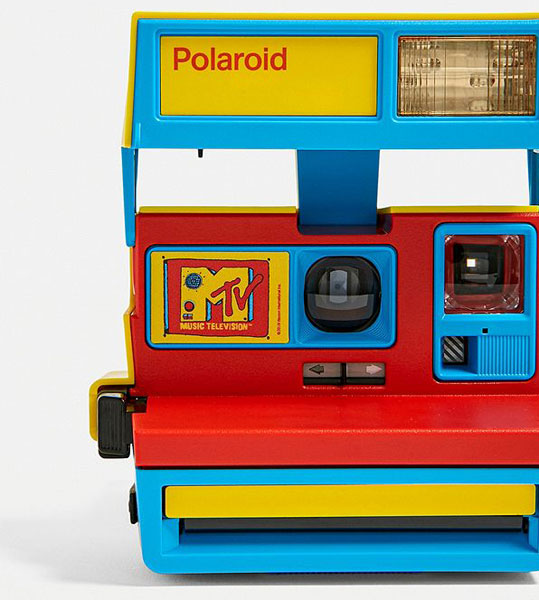 But at the end of the day this is still a Polaroid camera and as such, a lot of fun even if it costs quite a bit to feed it. That's was the problem back then and it's still an issue today. The film costs to produce and as such, it costs to buy.
But if you don't mind the ongoing cost, have a look at this, which takes your instant shots with a push of the button, depositing the finished shot from the bottom, which will then develop in just a few minutes. Flash and viewfinder included, of course.
It sells for £149.99 and if you know someone with an obsession with the 1980s, it could be a cool festive gift.