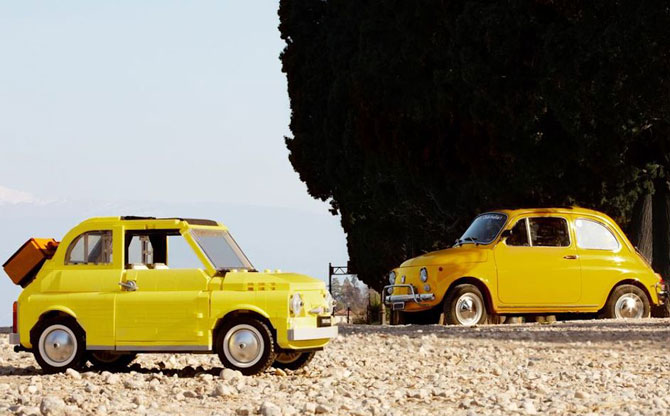 Note all articles are independently researched and written by myself. However, if you buy via one of the links it may be an affiliate and I may earn a small commission.
Great news for fans of vintage cars and model kits, as the 1960s Fiat 500F becomes a Lego set for the very first time.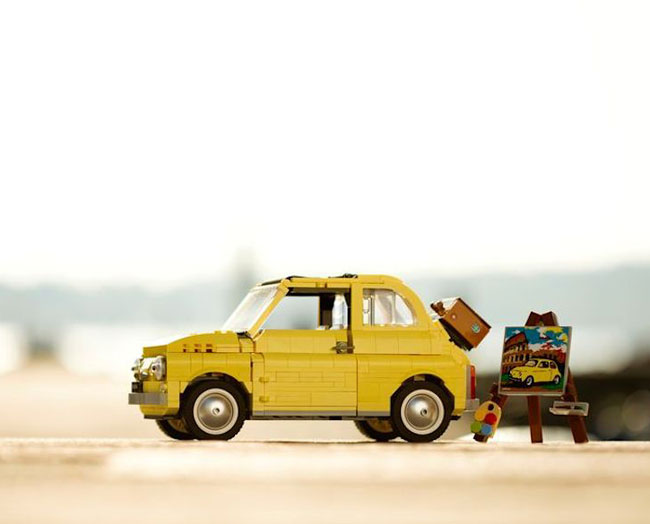 At least it's great news if you like building Lego models in your spare time, which is something that definitely works for me.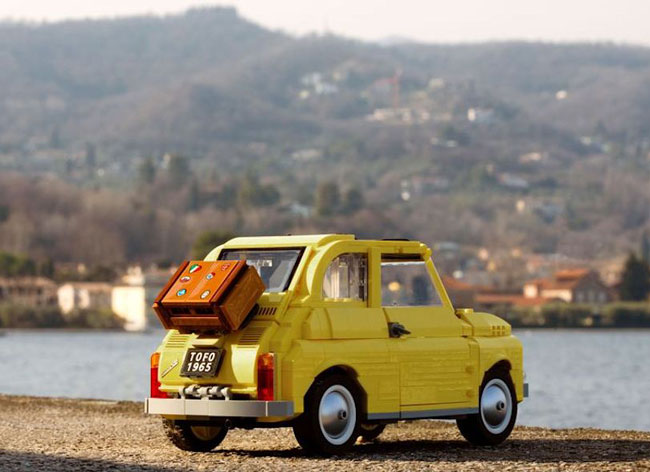 A Lego Creator set and not the first time Lego has gone down the vintage car route in that range. You might recall the 1967 Ford Mustang (aka the Steve McQueen car), the James Bond Goldfinger Aston Martin DB5 Lego set and the classic Volkswagen Beetle to name just three classics that have been recreated as Lego sets. I'm not sure if any of those are still available as Lego tends to run these sets as limited editions. The general rule is to buy when they hit the shelves to avoid disappointment.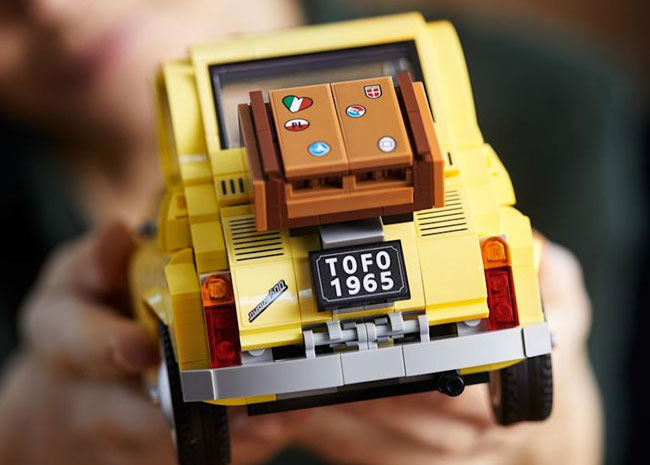 That's definitely the case here if you happen to be a fan of the much-loved mini Fiat, which is reproduced and recreated as a 960-piece set. Yes, a lot of bricks. Which is perhaps why the set is aimed at 16 years of age and above.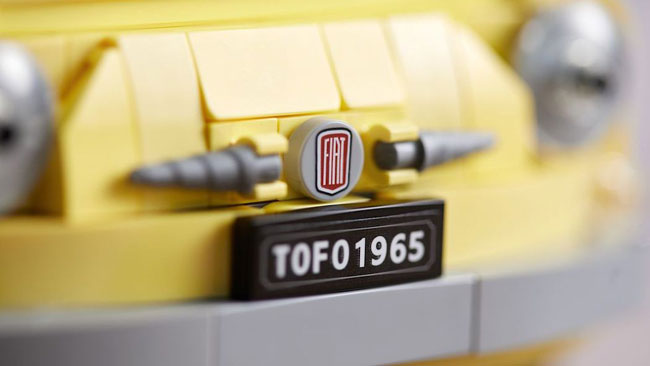 If you qualify and think you are up to the job, check out the images here of what a few hours of work will get you. That's a classic Fiat in yellow sized around 4 x 4 x 9 inches, with proportions and details in keeping with a vintage Fiat 500.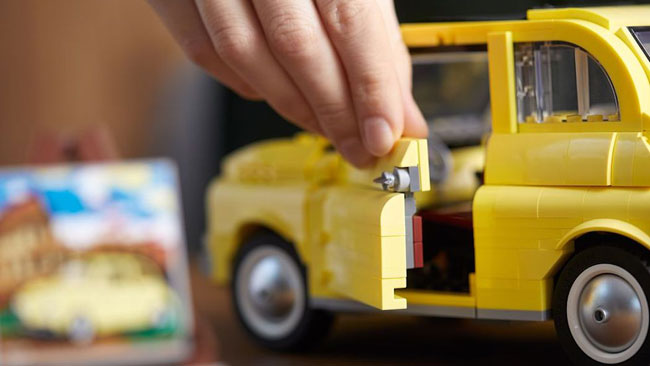 In fact, it's the little details that make this Lego kit. The company could have gone down the route of just making a simple model and it would still have sold heavily. But instead, they have thrown in some lovely little touches that add in some character and authenticity.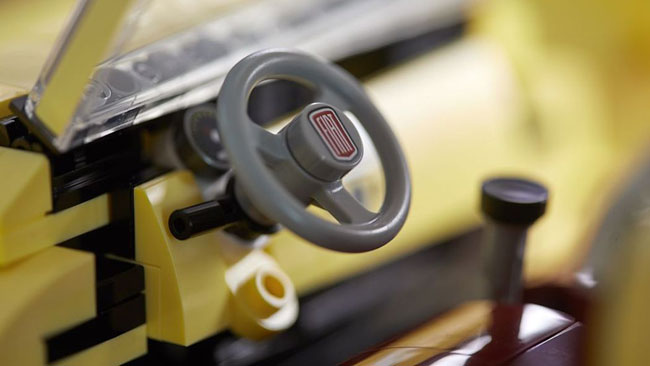 That includes the bulbous hubcaps, the soft top, the removable spare wheel in the front and best of all, a little art kit on the back. That features a Lego easel, as well as some colours and a painting of the finished car. Marvellous.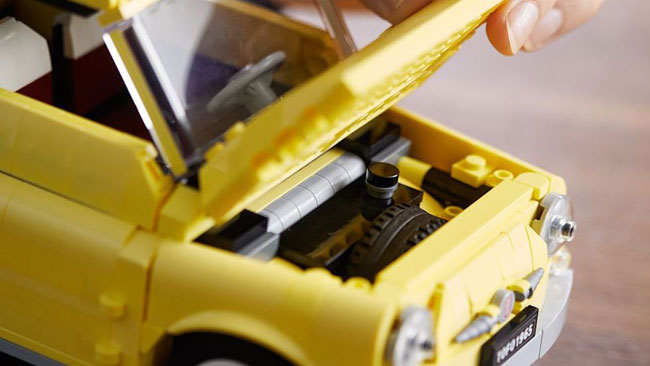 Beyond that, you are looking at a bonnet that opens (like the doors), a three-spoke steering wheel featuring the Fiat logo and the engine recreated at the rear. Vintage lights, door handles and the Fiat logo on the front, of course.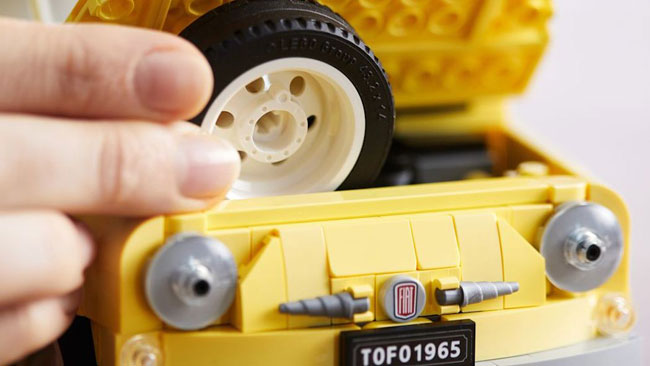 Pretty much everything all told, with the exception of some Italian hipster of the day to drive it. That would have been the cherry on top. But I'm still massively impressed by this regardless.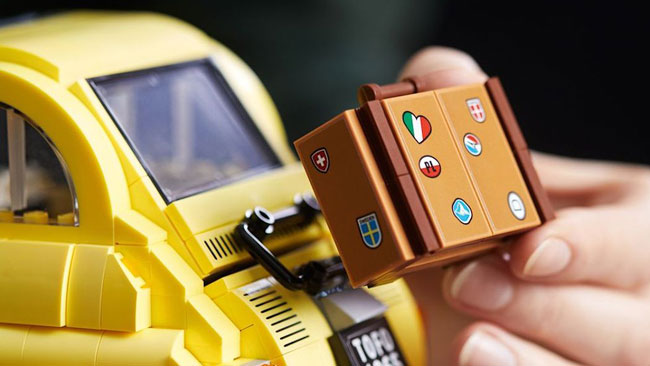 Anything else? Well, there's the buying details. Basically, this is available at the Lego Store online, along with more images, a video and all the extra details you would require.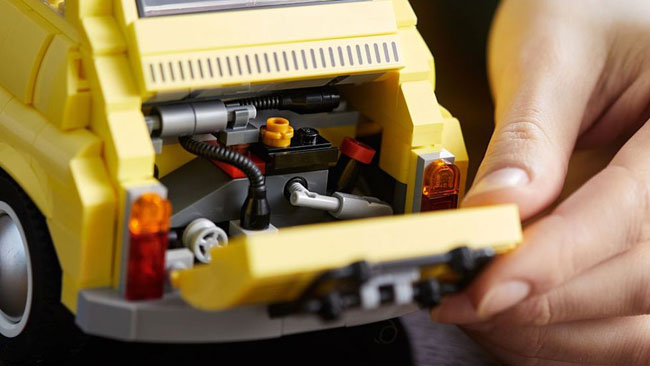 As for the price, you are looking at £74.99 whilst stocks last. So if you know someone who loves a Fiat with a birthday coming up, you know where to go.
Find out more at the Lego website