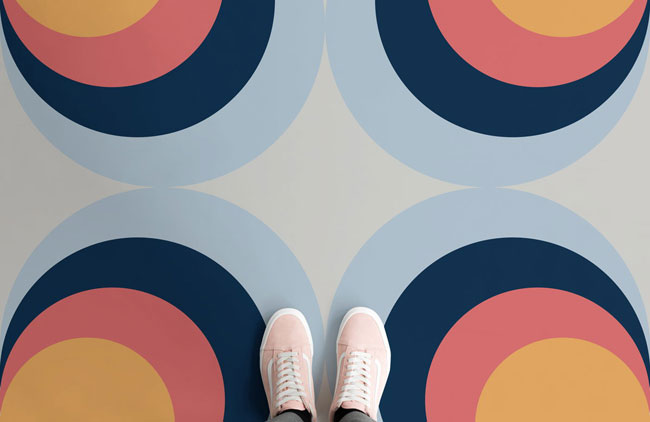 Note all articles are independently researched and written by myself. However, if you buy via one of the links it may be an affiliate and I may earn a small commission.
If carpet or wood isn't doing it for your home, you could turn it up several notches by opting for this amazing 1970s psychedelic flooring by Atrafloor.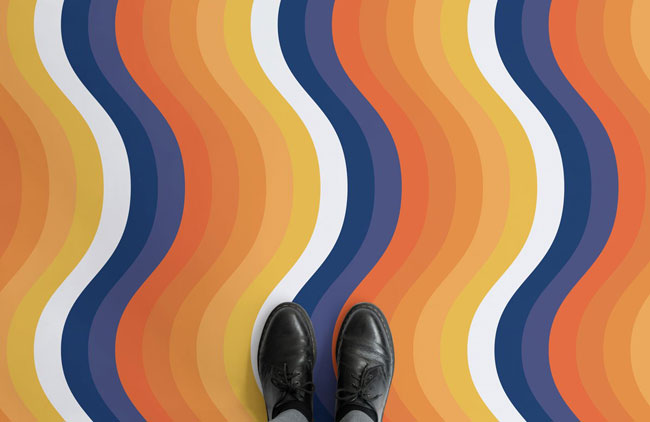 I know. Not for everyone. Bold 1970s designs like this are something you either love or hate. I found that out when I did my top 10 1970s wallpaper round-up last year. But if you do love this kind of thing, you REALLY do live it.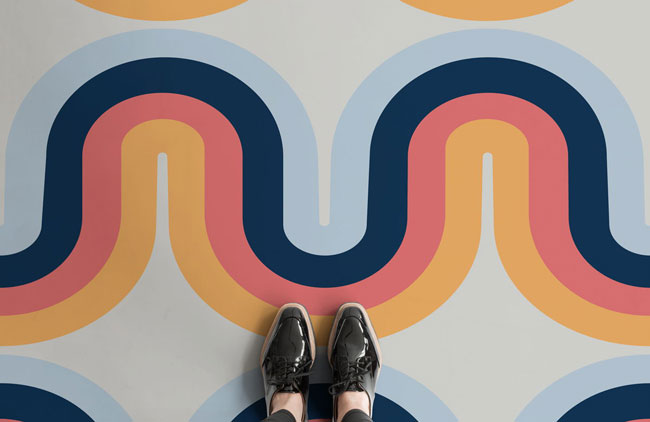 And for the walls, it is fairly easy to find. See that round-up I just mentioned for some gloriously bold examples. But flooring? Not so easy. You can get plenty of bright, patterned rugs, but carpets tend to stay on the traditional side and you'll struggle to get anything inspired by the 1970s when it comes to tiles.
However, when it comes to vinyl flooring, it's a whole different matter, as you can see above and below.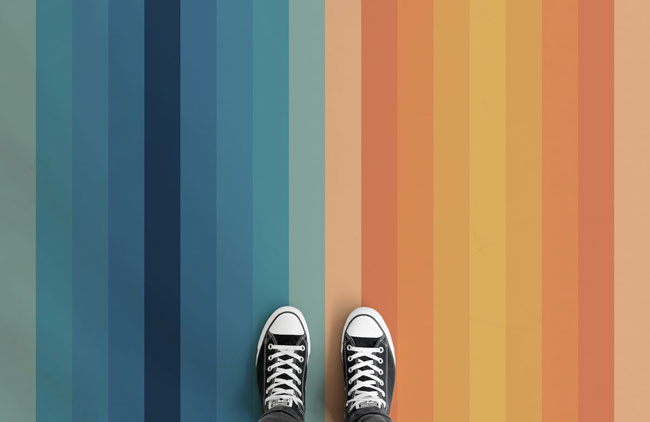 I have featured Atrafloor before. You may recall the Mondrian flooring and the Retro flooring range to name just a couple of examples. It's a company not shy about doing something bright and colourful. Which brings us nicely to this new range.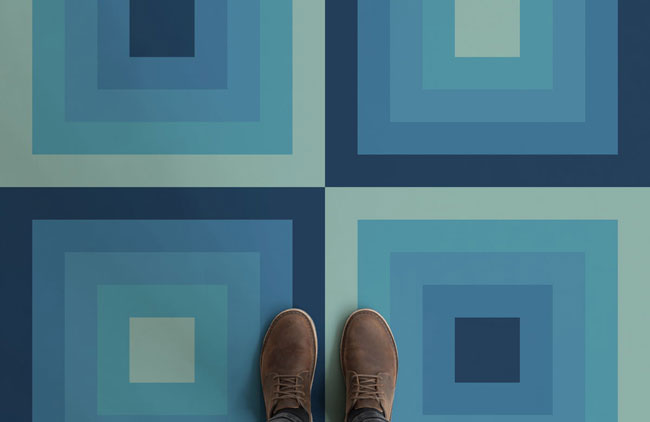 Of course, vinyl flooring was big news in the 1970s anyway, but it would have been rare to see flooring quite this bold. Saying that I'm sure I've seen something vaguely similar early editions of The House Book by Terence Conran (I'm thinking editions near to the 1974 launch book).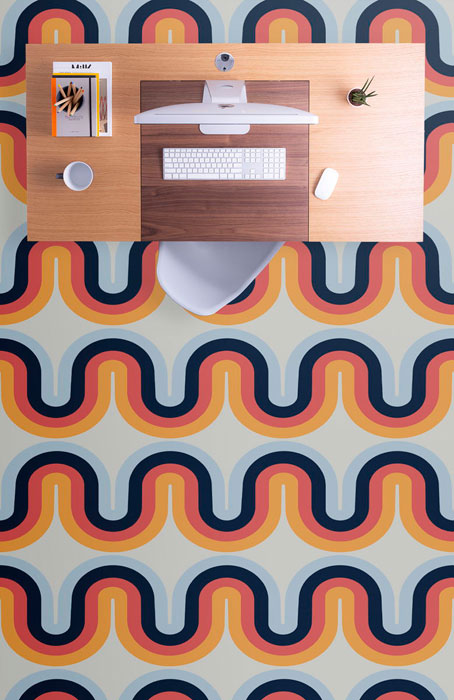 The designs here go by the names of Funk, Peace, Groovy, Psychedelic, Boogie and Get Down. Yes, very much of the era. All offer lots of colour and in most cases, eye-catching shapes too. Perfect for a hipster's pad circa 1972. Or for you if a room needs livening up. I can say with some certainty that the addition of any of these designs will get visitors talking. Whether it's positive is a completely different matter.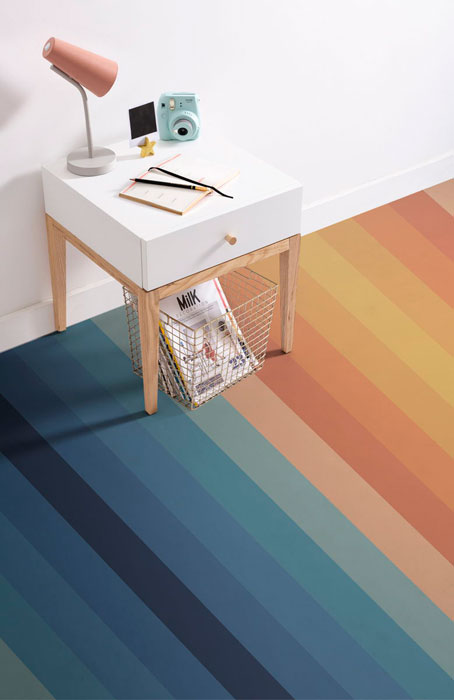 As for price, that really does depend on how big the room is. The flooring is made to order, with a price quoted of £59 per metre. Get the tape measure out and you should be able to work out an approximate cost.
Find out more at the Atrafloor website