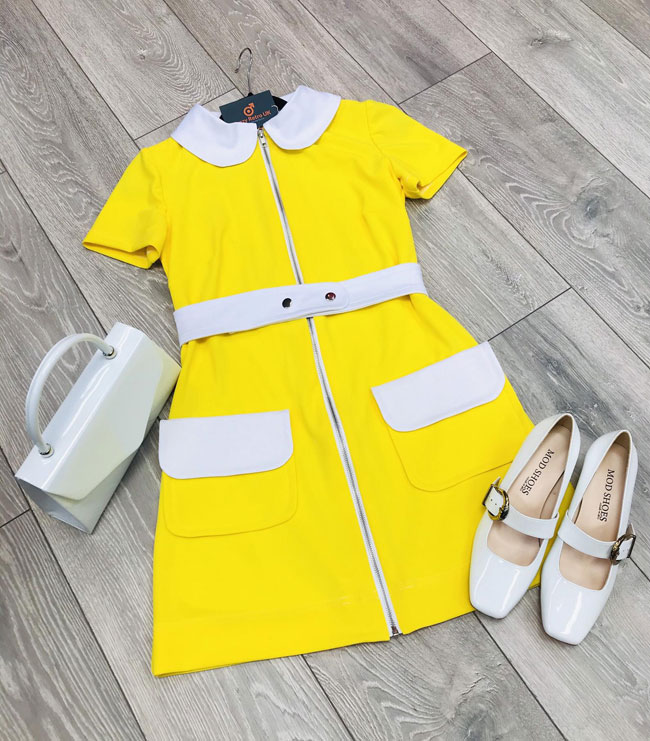 Note all articles are independently researched and written by myself. However, if you buy via one of the links it may be an affiliate and I may earn a small commission.
A new one on me, but I like what I see of the handmade 1960s fashion by Fuzzy Retro, both the style and the range.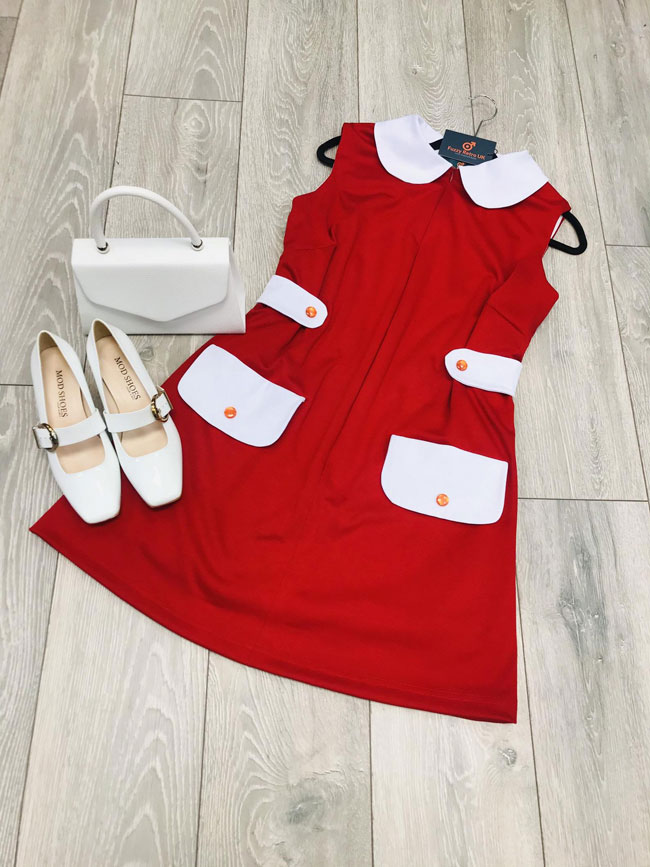 In fact, I really should add this one to my top 20 Best Reproduction Vintage Clothing retailers, which is a couple of years old now and probably in need of an update. Labels and makers come and go and Fuzzy Retro is an arrival you should know about.
The label is based in South Shields, Tyne and Wear, with all the items offered for sale individually made for each customer. That's always a good thing.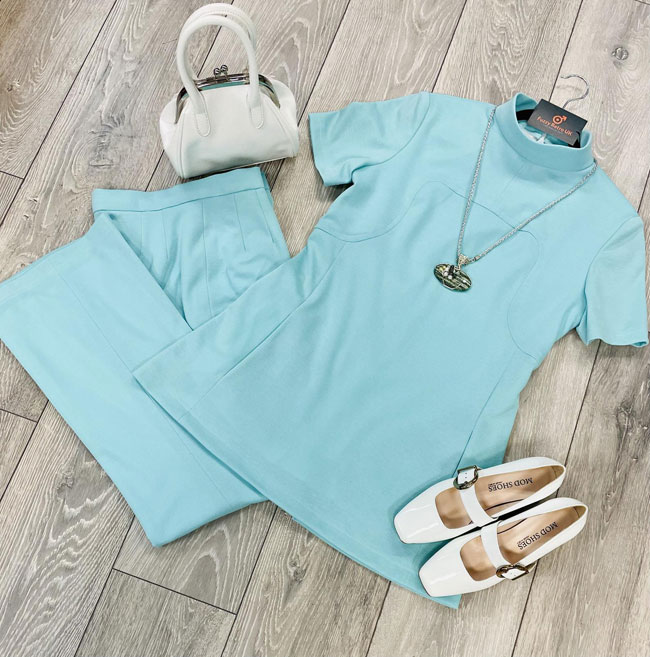 Why? Well, in my experience, small makers that offer handmade items tend to offer high-quality designs compared to the mass market. After all, each item is a statement of what they are about and their own calling card. If you get one, you might tell a friend who may order and so on.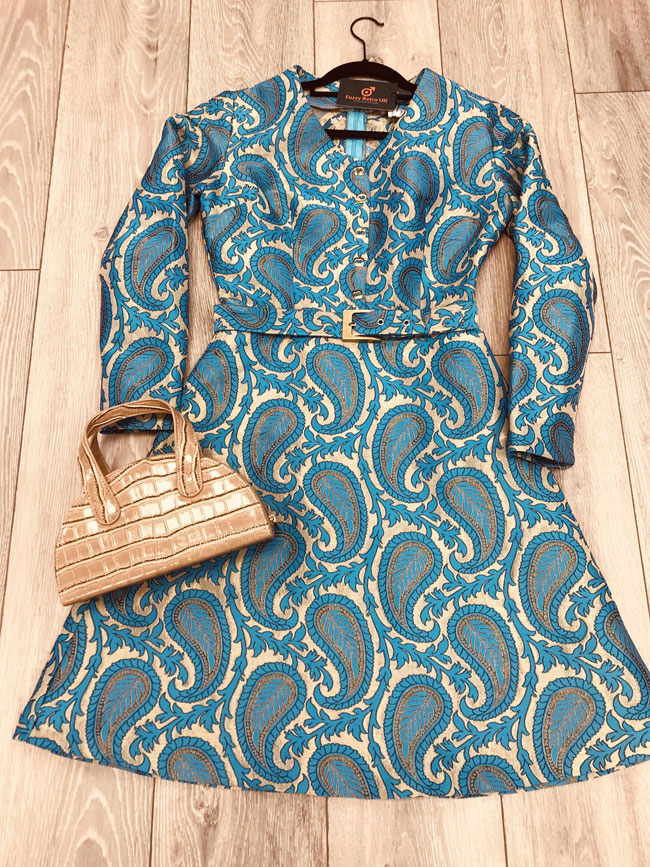 But it isn't just that. Handmade also means that each item comes with the option of being modified by the maker, whether that's in terms of the detailing or the size. The kind of demand you can't make to a larger retailer.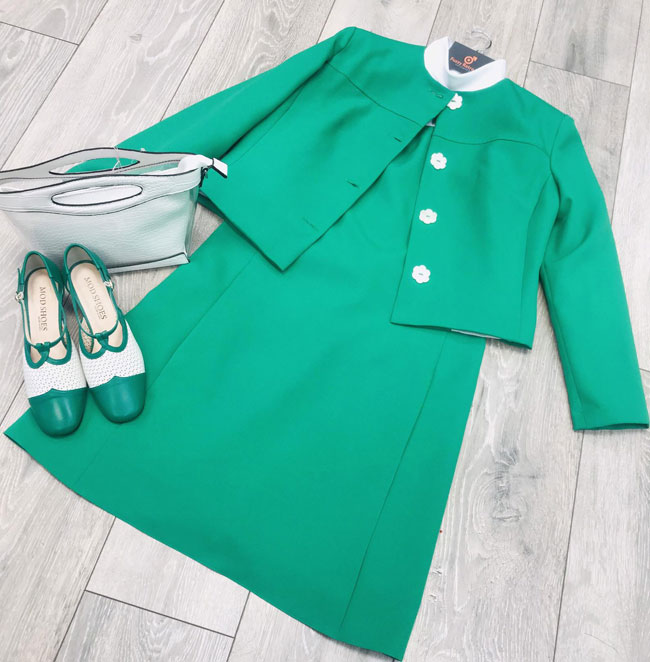 Fuzzy Retro isn't an exception in offering 1960s dresses. There are a number of those out there, including the likes of Love Her Madly and Carnaby Streak. What makes them stand out for me is the range beyond the dresses.
Yes, I will mention the dresses currently available from Fuzzy Retro, but also available right now are trouser suits, cardigans/waistcoats, skirts and vintage-style bags and handbags. More depth than you might expect at first glance.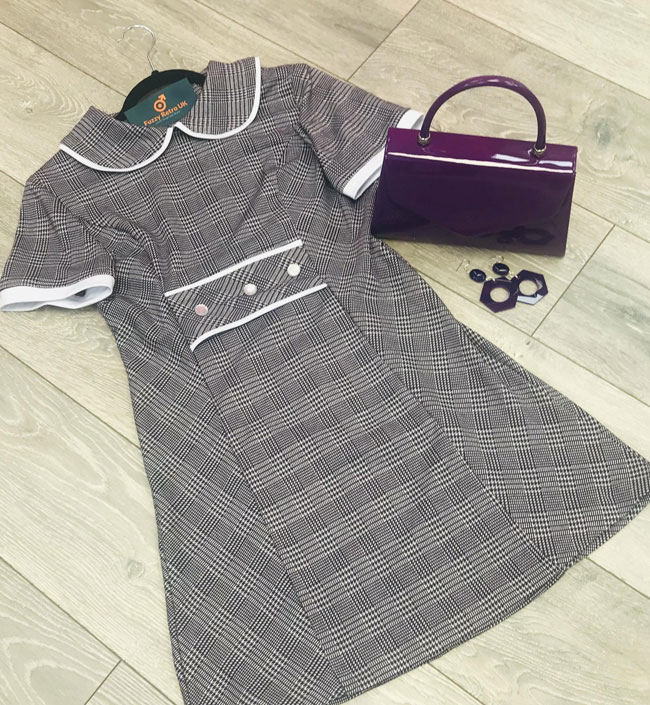 All perfect for a mod/1960s look too. There's a keen eye at work here, both in terms of the look and the detailing. Well worth a few moments of your browsing time.
I have done just that and if you work your eyes down the page you'll see some examples of what's available to order right now.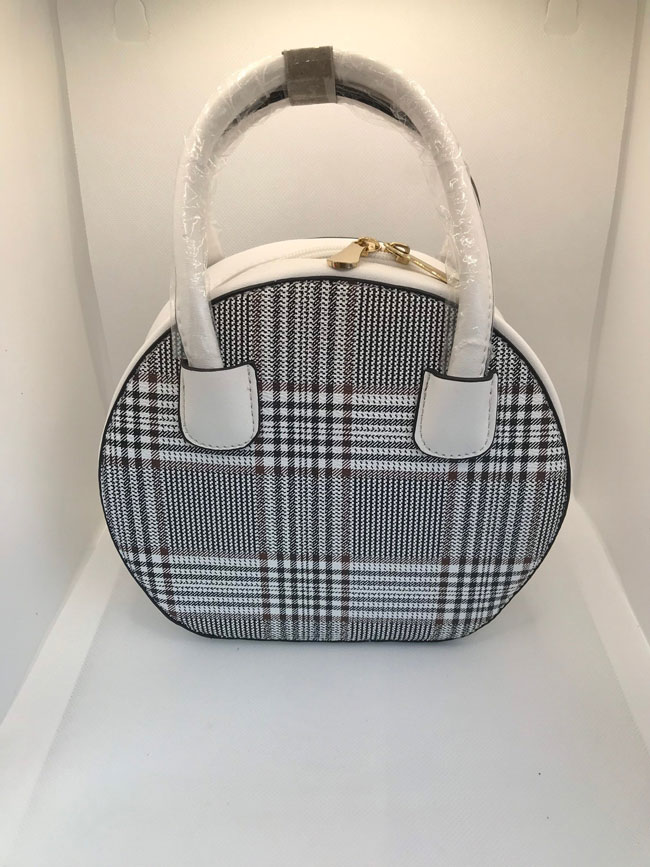 At the head of the page is the yellow mod dress with belt and pocket detailing, selling for £75. Beyond that, the 1960s dress in red (also available in light blue) has contrasting details and a price of £85.
The rather fetching mint green 1960s trouser suit is £120, the paisley mod dress is £85, the retro mod suit with Quant-style buttons is £165 and the mod check dress is £65.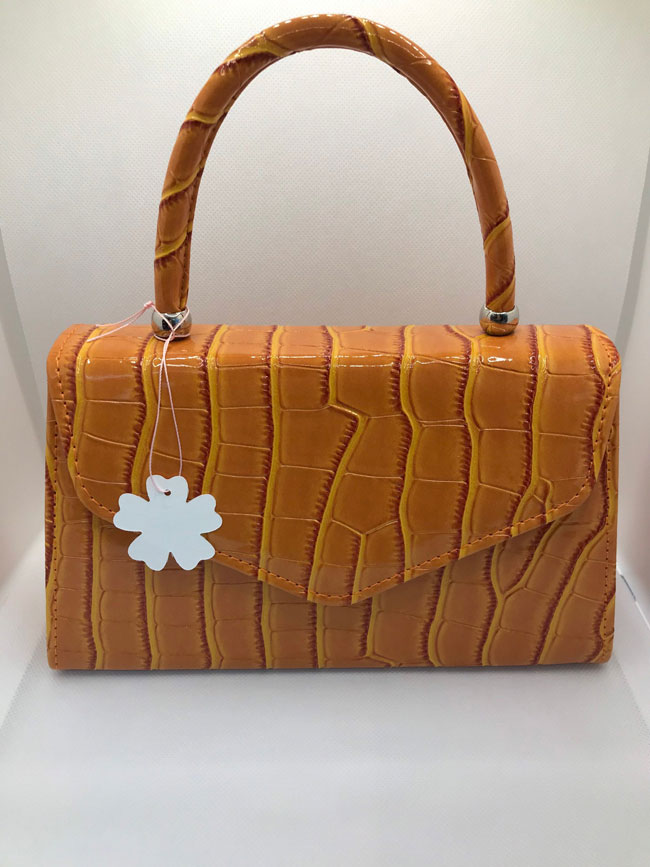 As for the accessories, the round check bag is £25 and the 'mod' handbag is a choice of colours is £25.
Much more too, so do check out the site if you want to stand out from the crowd.