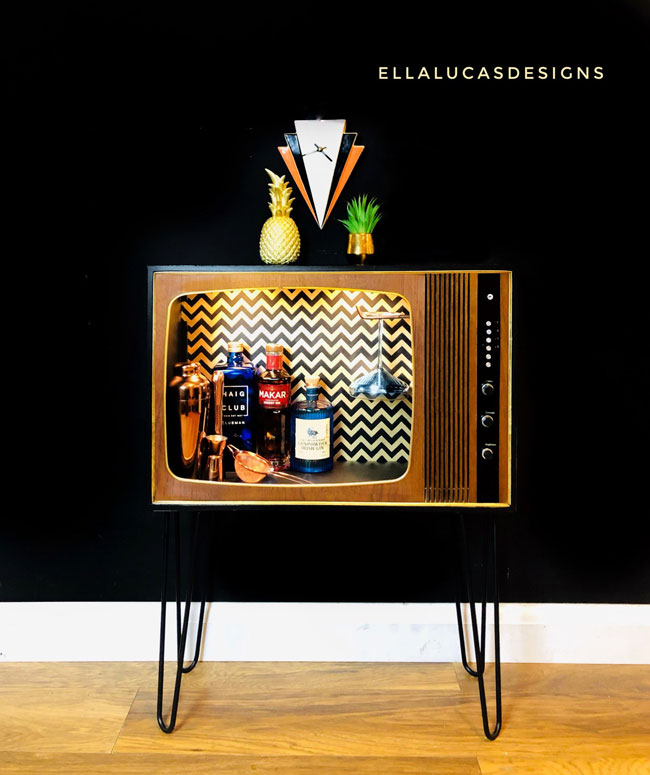 Note all articles are independently researched and written by myself. However, if you buy via one of the links it may be an affiliate and I may earn a small commission.
Some of these have already sold sadly, but do check out the upcycled vintage cocktail bars by Ella Lucas Designs, as they are quite amazing.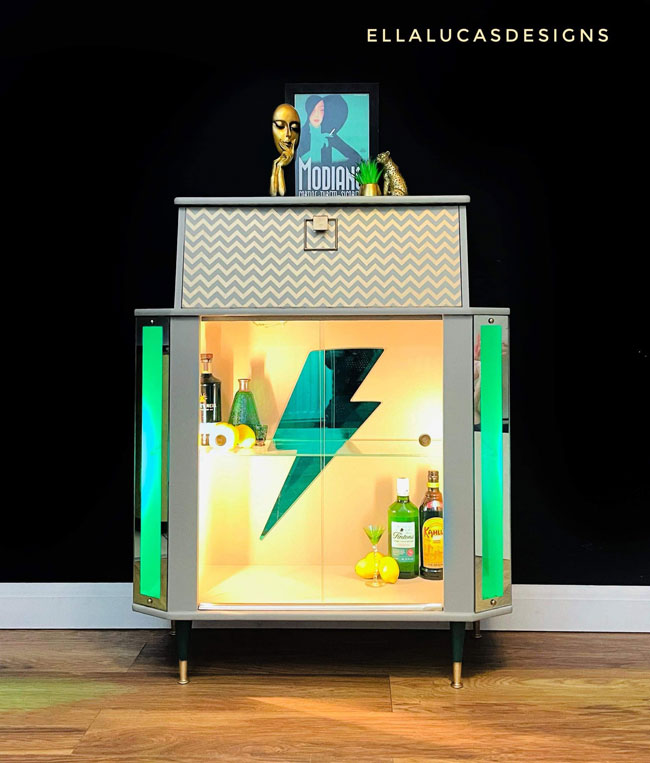 I love a vintage bar and you might recall I compiled a top 20 some time back. In fact, that was at the start of the year, so I probably need to update it. One design featured was from Ella Lucas Designs and I presumed it was a one-off. But no. The designer has a number of amazing bar designs.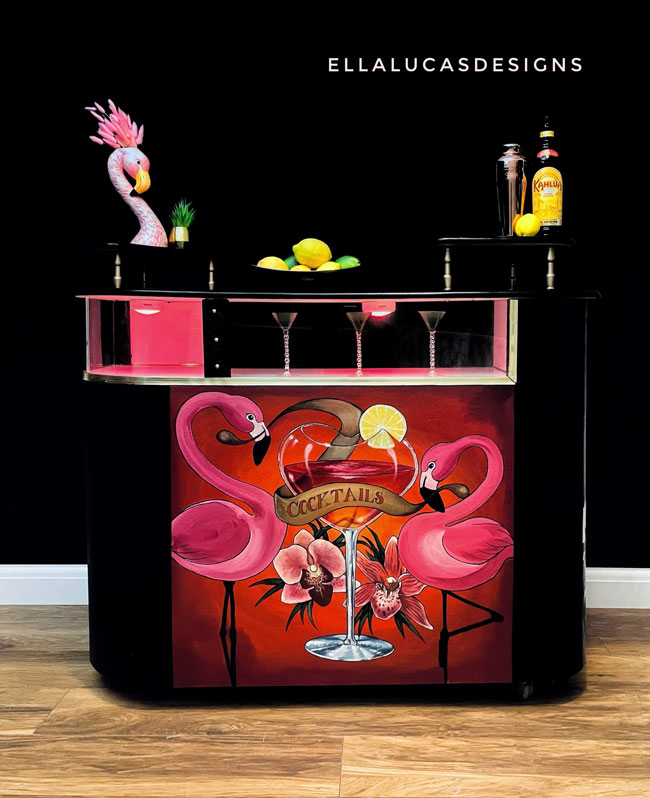 But as I said at the top of the page, some have already sold as each one is an upcycled piece and as such, a unique design. According to the listing page, more designs are likely to follow. A d if you have something in need of makeover or restoration, Ella Lucas Designs might be able to take it on. Just get in touch via the retail page or social media.
Or just enjoy the designs that have already been completed. Some are now in new homes, others waiting for a buyer.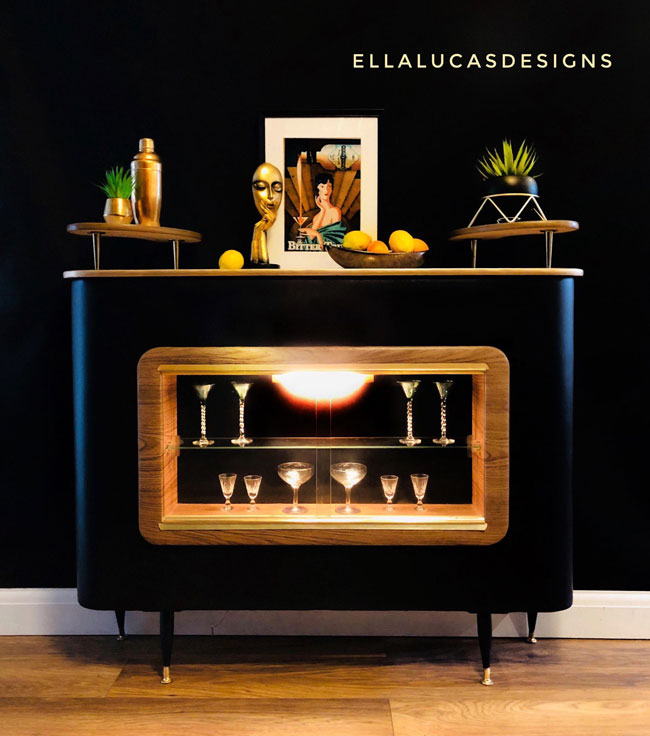 The maker/upcycler specialises in art deco and midcentury modern pieces, preserving the past but adding in some style from the present to give each piece the 'wow' factor. And it really is 'wow'.
Just look at these finished pieces. The TV at the top of the page is the one I picked up for my top 20 rundown, a very clever design and sadly (if you wanted it) now sold.
But one that isn't sold is the second design down. A 1970s cabinet given a bold and bright makeover, right down to the Bowie-style lightning flash on the front. Pretty special inside as well. It's the kind of piece that will stop your home visitors dead in their tracks. That one is available now for £1,259.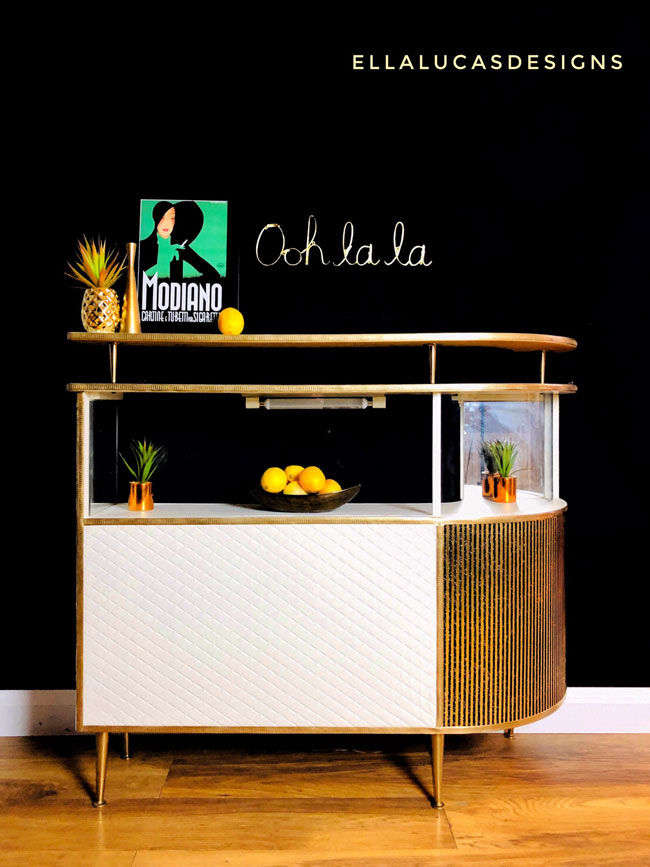 Other designs in the past include the tattoo-inspired flamingo bar and the two slightly more understated bars below. Understated, but still eye-catching.
Do check them all out on the Ella Lucas Designs Etsy website and if you want something for your home, give the designer a shout.