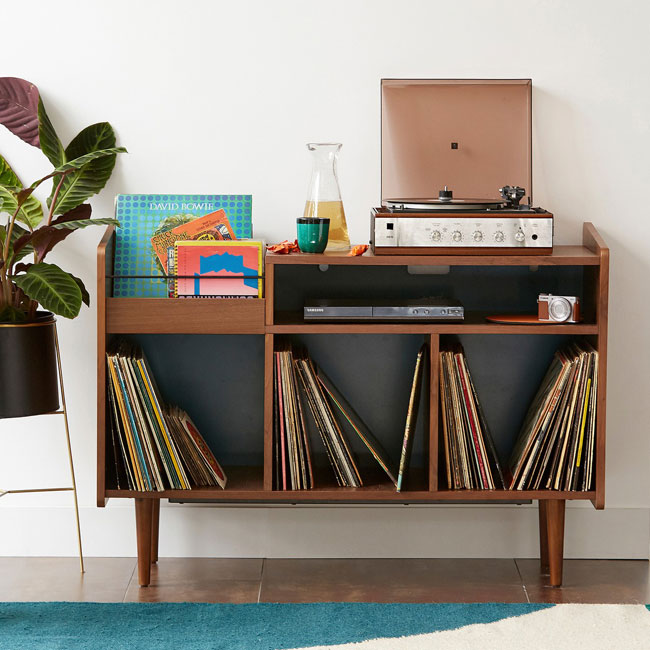 Note all articles are independently researched and written by myself. However, if you buy via one of the links it may be an affiliate and I may earn a small commission.
It sells out regularly, so get on the Ronda 1960s-style vinyl cabinet at La Redoute quickly if you were after one, especially now that it is heavily discounted.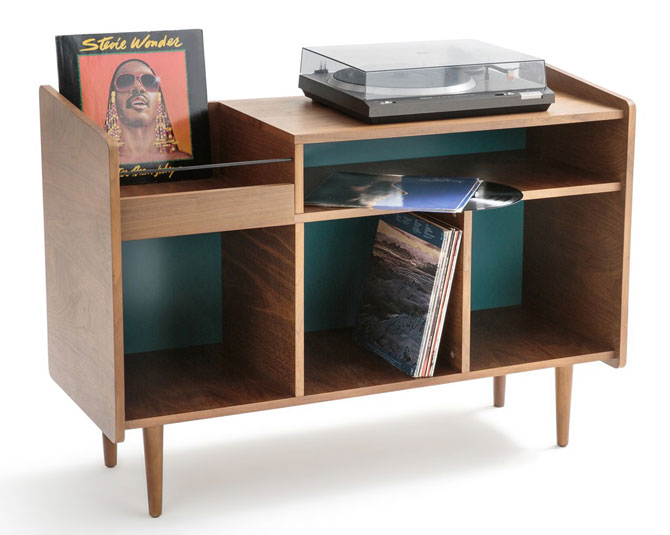 This is part of the 1960s-inspired Ronda furniture range, which is one of the most popular things I have featured in the past and well worth checking out if you want something with an authentic midcentury look at a reasonable price, both for the living room and the bedroom.
The range has been a mainstay of the La Redoute furniture collection for some time, with the vinyl cabinet one of the latest additions and for me, definitely the best.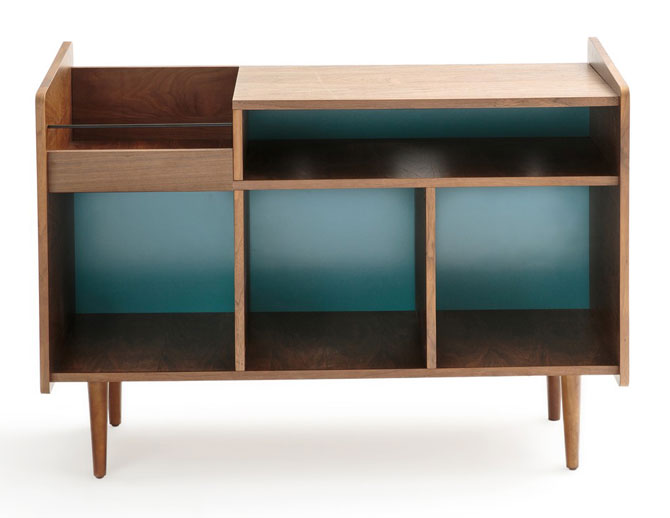 Yes, this is a vinyl cabinet, which goes to show how far vinyl has come in the last few years. No one on the high street would even consider making something like this just five years ago. But here we are, a record storage unit from a (fairly) mainstream retailer. It's a lovely one too.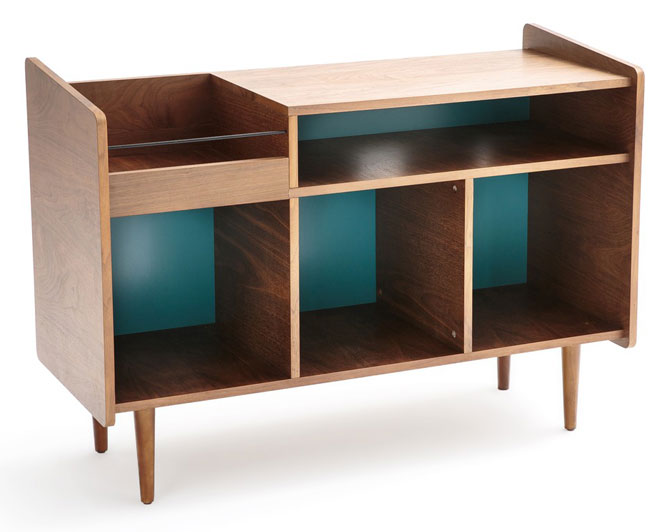 Style-wise, this is hard to beat. The walnut finish, the high sides, the contrasting coloured panels and the tapered legs. Everything you want to see in this kind of design. But the functionality is its killer feature.
As you can see, this has three large compartments for storing your records, one LP rack for easy access and a long shelf to add in anything extra you need, whether that's extra media units or somewhere to stick some singles. Your choice.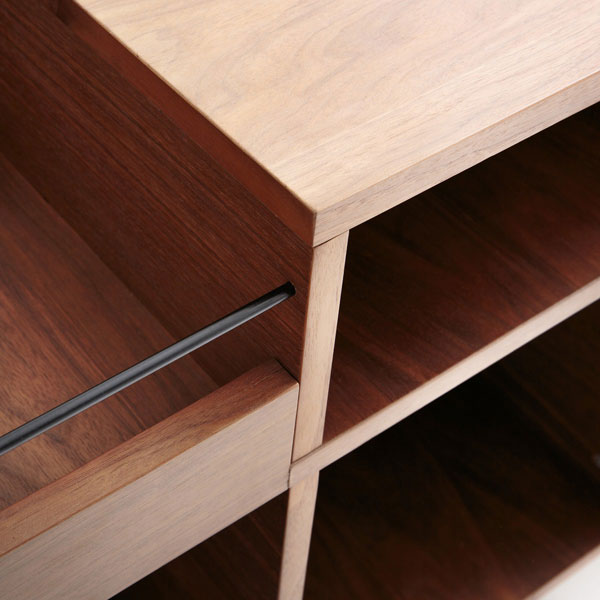 Of course, the surface area leaves space for your record player too, which makes this a great all-in-one.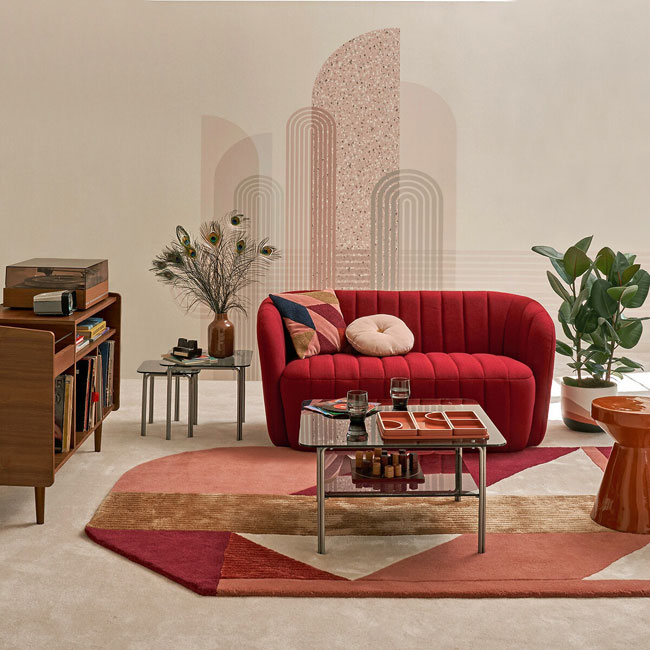 But there's another great selling point too right now, which is the price. This retails officially for £350, but there's a hefty discount at La Redoute now and surprisingly, it applies to this. You can get 40 per cent off it right now, taking the price down to £210. That's a great deal. Just use the code SPRING to get the money off.
That's if it doesn't sell out again. And with the price drop, that could be the case.
Find out more at the La Redoute website
Of course, I have done a top 50 record storage units round-up, just in case you want to check out other options for your LPs and singles.