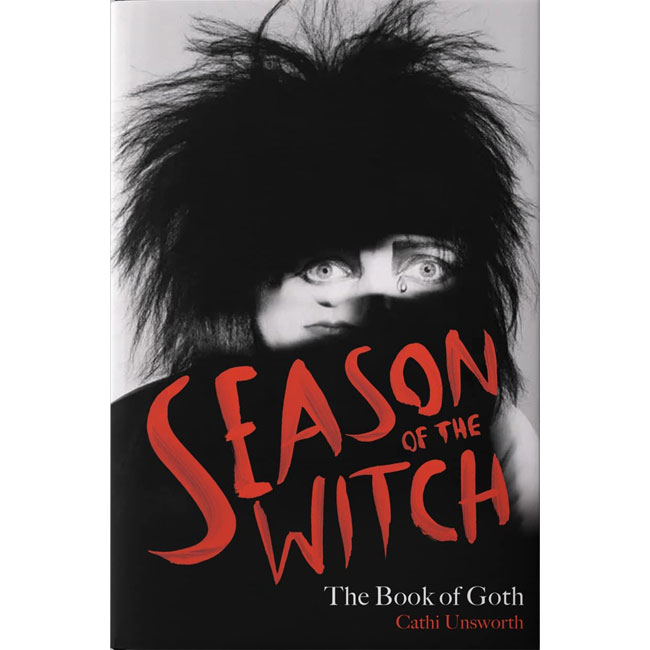 Note all articles are independently researched and written by myself. However, if you buy via one of the links it may be an affiliate and I may earn a small commission.
Like buses, you wait for years for someone to chronicle the birth of goth, then two books appear at roughly the same time.
Not that it's a bad thing if you happen to have an interest in the subject matter. But you would have hoped they might have spread out a little. On the plus side, both are the work of notable authors/writers, and both should be worth picking up.
The first is Season of the Witch: The Book of Goth by Cathi Unsworth. Yes, the same Cathi Unsworth who is responsible for a series of wonderful fiction. Do look her up if you want some retro fiction with a sinister edge. I've read them all and can highly recommend them.
But she's shifted to something more factual, described as 'the first comprehensive overview of the music, context and lasting legacy of goth'. How goth was 'shaped by the politics of the era – from the miners' strikes and privatisation to the Troubles and AIDS ­­- as well as how its rock 'n' roll outlaw imagery and innovative, atmospheric music cross-pollinated throughout Britain and internationally, speaking to a generation of alienated youths'. From Siouxsie and the Banshees, Joy Division, the Cure, and Magazine to its peak and legacy over a whopping 568 pages.
It lands on 11th May 2023 and is available to pre-order now for a discounted £16.96 at Amazon.
I would be happy with that, but another competing text is also worthy of your attention.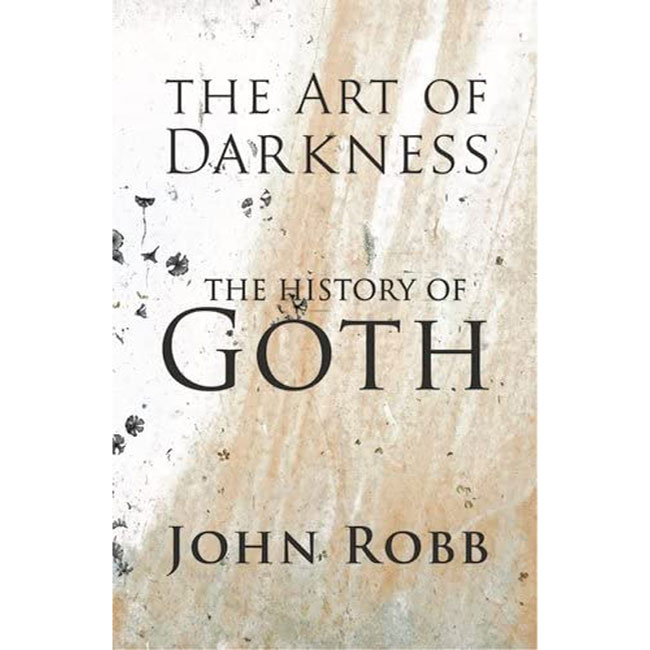 The Art of Darkness: The History of Goth by John Robb actually lands first, with a release date at the end of March. Again, he is a writer with pedigree, both in terms of his Louder Ta War website and his numerous music books. He is not a bad musician himself, either.
This one is longer at 600 pages, describing itself as the 'first comprehensive history of Goth music and culture'. Drawing on his own experience as a musician and journalist, Robb covers the style, the music and the clubs that spawned the culture alongside political and social conditions. He also reaches back further to key historic events and movements that frame the ideas of Goth, from the fall of Rome to Lord Byron and the Romantic poets, European folk tales, Gothic art and the occult. Finally, he considers the current mainstream Goth of Instagram influencers, film, literature and music.
The Art of Darkness features interviews with Siouxsie and the Banshees, The Cure, The Damned, Nick Cave, Southern Death Cult, Einstürzende Neubauten, Bauhaus, Killing Joke, Throbbing Gristle, Danielle Dax, Lydia Lunch and many more and as such, is just as much a must-buy as the first one.
It lands on 23rd March 2023, selling for £25 and is available to pre-order now at Amazon.