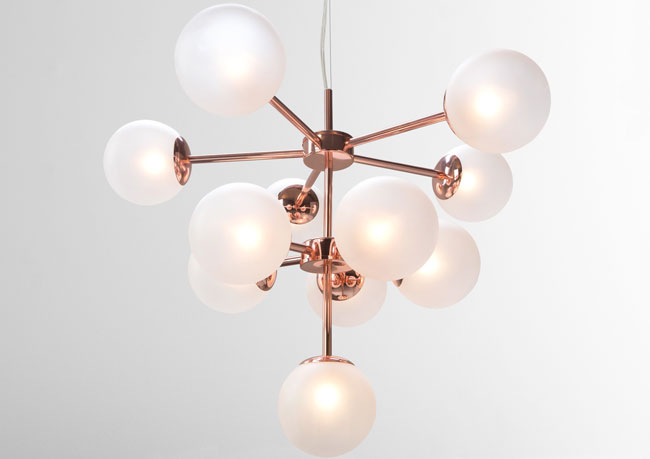 Note all articles are independently researched and written by myself. However, if you buy via one of the links it may be an affiliate and I may earn a small commission.
If you want lighting with impact, but without breaking the bank, Made is probably the retailer for you. One example is the rather spectacular Globe lighting range.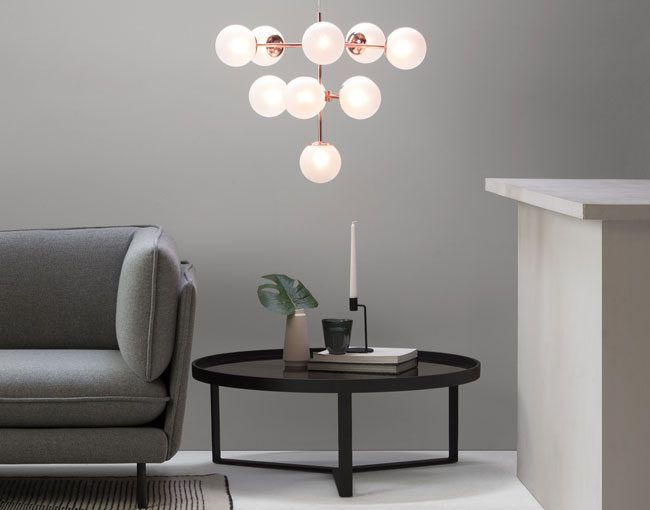 Yes, this is a new range, not something we have found in an old interiors magazine from the last 1960s. Yes, it does have that vibe, reminiscent of the Sputnik design in some ways, but quite individual at the same time.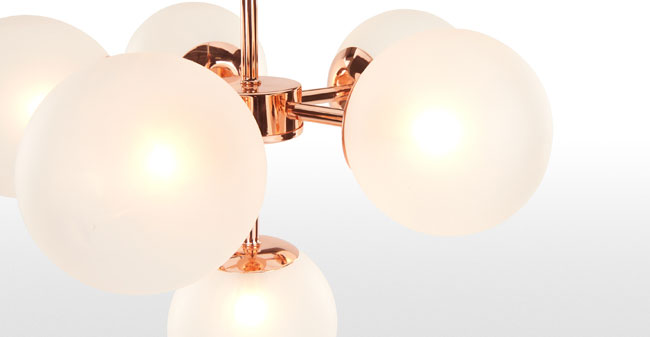 One other thing gives it away for being design too. The copper finish. As you have probably noticed, a number of classic designs are being remade in copper and brass right now, with both being the 'hip' finish of choice. Of course, you can go out and buy a Verner Panton light in copper but if you want something easier on your wallet, check out this range.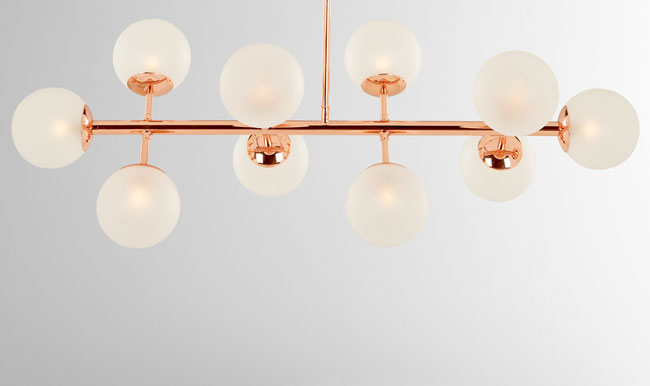 Take your pick from four configurations, three of which boast the grand name of 'chandelier', with the final one a more humble wall light.
The differences in the chandeliers is how big or wide you want to go. All have a similar design of the copper frame and globe lights, but all differ in size. So go for the one that fits your room or space needs.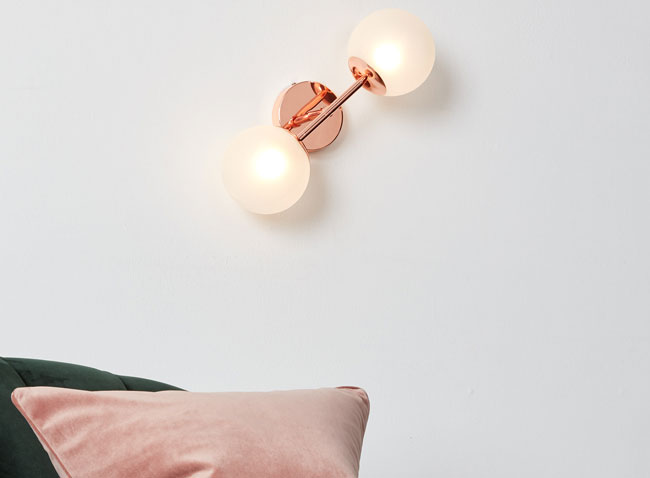 That frame is plated metal and the globes are actually glass and in terms of fitting, you will need a qualified electrician to do the business here. It's no DIY job. The bulbs aren't included either, so make sure you budget for those too.
Still good value though. A wall light is just £45 and the chandeliers range from £99 through to £169.