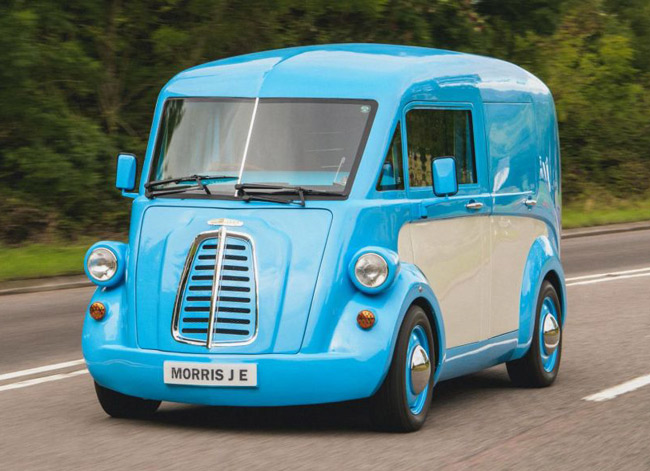 Note all articles are independently researched and written by myself. However, if you buy via one of the links it may be an affiliate and I may earn a small commission.
No, this isn't a well-maintained or restored vehicle. This is the return of the 1940s Morris J-Type van with electric power.
I know, amazing isn't it? This is how you bring back a vintage vehicle for the retro market. You change as little as possible. It isn't rocket science.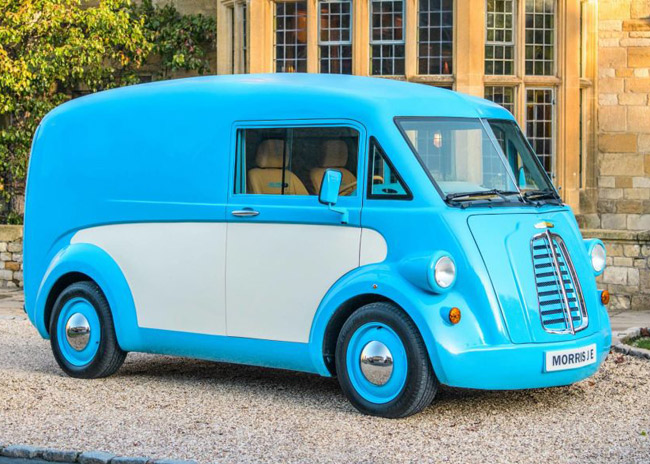 Actually, there is some kind of rocket science at work here, as this isn't a 1949 van with the same inner workings as before. Someone has decided, quite rightly, to bring the engine into the 21st century by using electric power.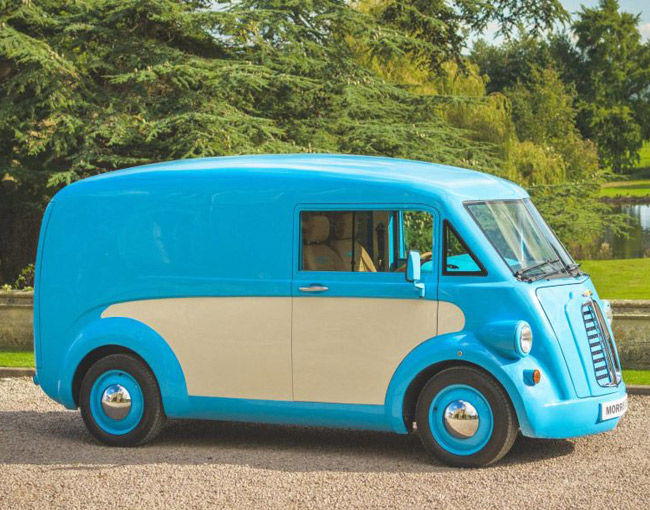 The original van was produced between 1949 and 1961. A staple of the commercial market between those years, it had style similarities to the French Citroen HY van, but more rounded and for me, with more personality. If a van can have a personality. Interestingly, a version of the Citroen van was also proposed for a return just last year.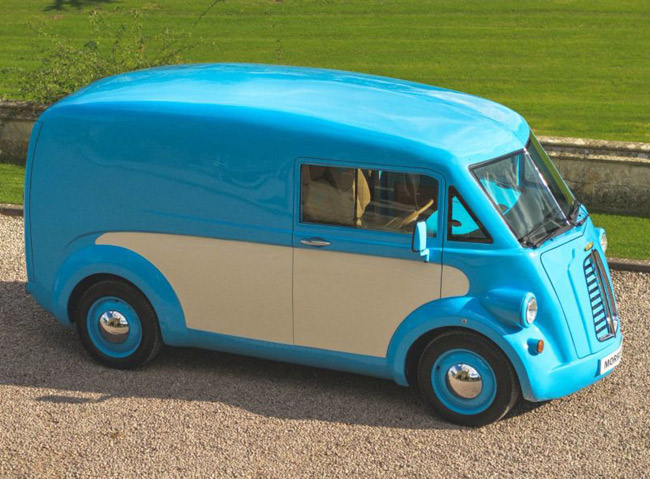 I don't know which one will come to market first, with this one not likely to appear until late 2021. But if you have a need for a retro van, it might be worth making a note of this one now and saving up. That's right, this isn't a cheap option. More on that in a moment.
But first, let's dwell on the van itself, which keeps a number of the original retro features, such as a tall grille that is split by a chromed vertical slat, headlights sat on the wheel arches, retro wheels and that wonderful split colour job.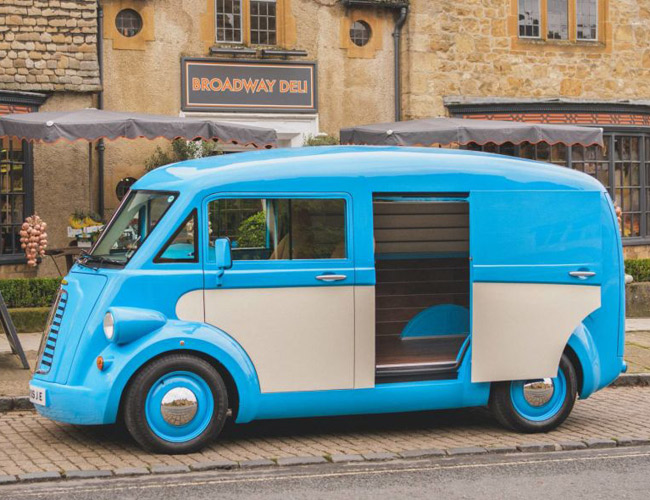 In fact, the whole thing is a lesson in retro auto design. At least, it is when it comes to the exterior. There isn't enough of the interior on show to see if this carries through inside. Hopefully, it does. What I can see is a decent capacity within, which is a key selling point for this kind of vehicle.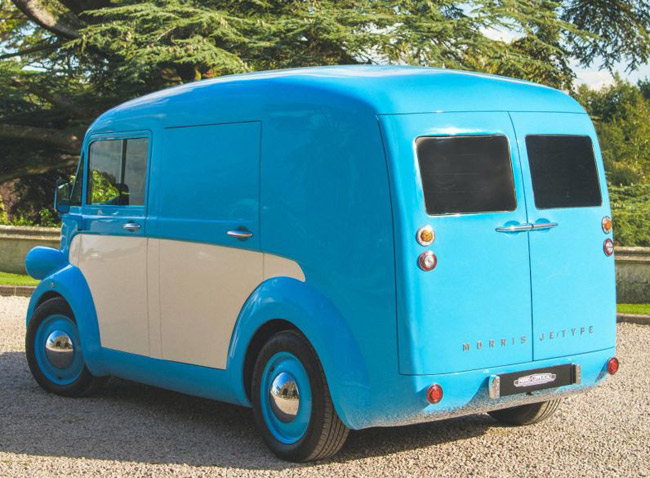 Some obvious changes for the modern market though. First off, carbon fibre construction to keep things nice and light and of course, that electric power, courtesy of the lithium-ion battery pack that can manage up to 200 miles fully charged. That long-range makes it useful for commercial purposes, especially when it comes to local delivery.
But it would take a brave affluent delivery firm to jump on this one when it lands. It is likely to be built in the UK (like the original), with production hopefully starting at the back end of 2021, which might mean sales going into 2022.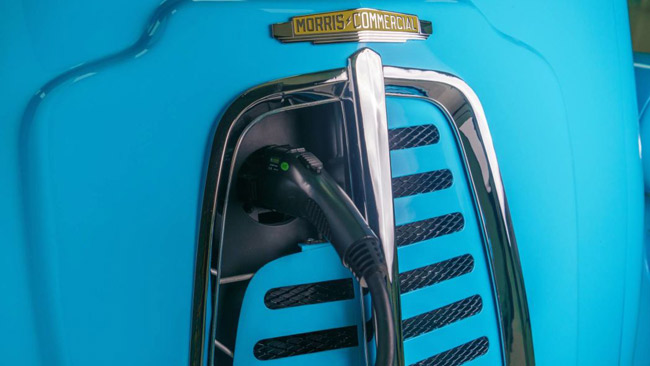 The price is being pitched around the £60,000, which is why I said it would be a brave move to sign up for one. But it would get you attention on the road and as an electric vehicle, it might save you a bit of money in running costs too.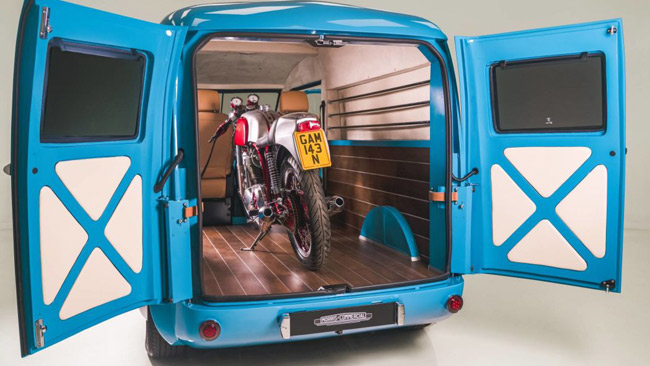 If all goes well, Morris Commercial is looking to push the concept further, taking in the likes of a people carrier and a camper van, for example. Be interesting to see if they go down the retro route too.
You can find out more about Morris Commercial and the van at its website.
Thanks to Neil for the tip-off!