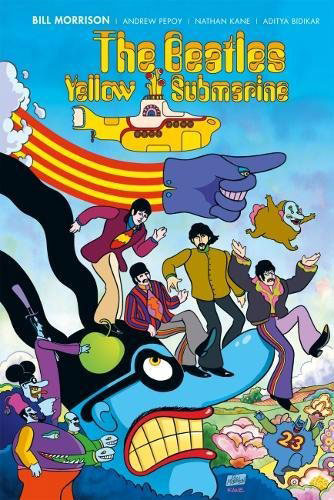 Note all articles are independently researched and written by myself. However, if you buy via one of the links it may be an affiliate and I may earn a small commission.
I was reading about this in a magazine last week and it sounded an interesting project. So worth flagging up The Beatles Yellow Submarine graphic novel by Bill Morrison.
No, this isn't an original comic book from the late 1960s, but it has been a long time coming. The original project for this graphic novel was actually started back in the 1990s, then shelved, then taken up again by Titan Comics, presumably with an eye on the 50th anniversary of the movie.
Don't forget, the animated movie is actually off around the cinemas from July and off the back of it is a pile of merchandise, from the Yellow Submarine record deck to this book of the film.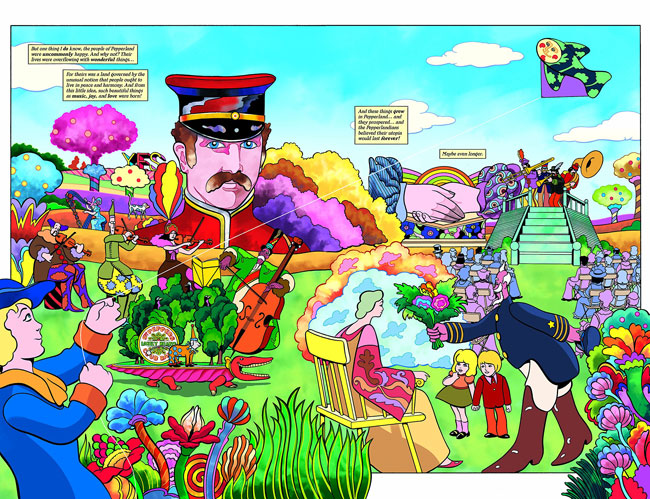 Bill Morrison is a big name in comic book circles too. The co-founder of Bongo Comics and an ex-Disney artist, he publishes the hugely successful Simpsons comic range of titles and is current editor of the famous Mad magazine. But for this project, he has had to use his skills to recreate the original 1960s animations, converting them into book form to tell the story.
Of course, the story is as you would expect, with the The Beatles (in cartoon form) recruited by the Captain of the Yellow Submarine to help him free Sgt. Pepper's Lonely Hearts Club Band, and the world of underwater paradise Pepperland from the music-hating Blue Meanies.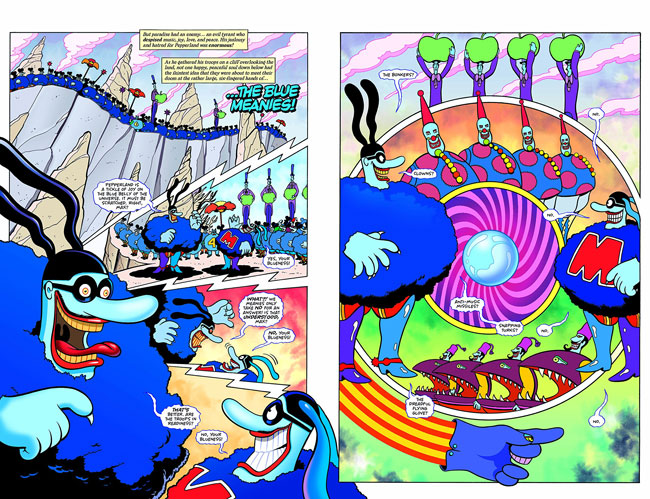 They agree and head back to Pepperland, teaming up with Jeremy The Nowhere Man along the way to help overthrow the evil Blue Meanies through the use of music and love.
You can see some of the 128 pages of the complete work here and if you love the film or the band, I'm guessing this will be a must-buy. It lands on 7th August but is available to pre-order now, selling for a discounted £20.88 in hardback format at Amazon.
Find out more about the book at the Amazon website