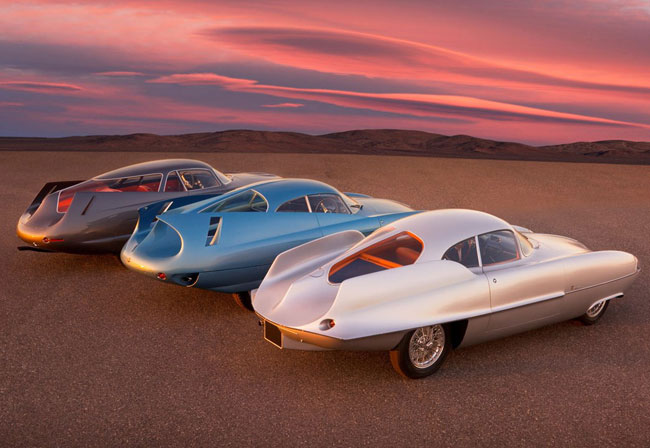 Note all articles are independently researched and written by myself. However, if you buy via one of the links it may be an affiliate and I may earn a small commission.
The new year is approaching, but before I start with the new, let's look back at the old with A Year In Retro: 50 most popular posts of 2020.
It has been a strange year for obvious reasons and for many, a stressful and sad year. I think we are all hoping for a better 2021. But life went on, as did the Retro To Go site.
That was, in large part, to those of you who supported the site with the Buy Me A Coffee. Huge thanks to everyone who supported me and the site, which has certainly helped to keep things online now and in the future.
But thanks simply for reading too. I enjoy writing the site and sharing my finds. Hopefully, you get the same enjoyment.
But not all posts are equal. Some catch the eye more than most. Many of those are from the year gone by, with some articles consistently popular day in, day out. My top 20 retro record and vinyl storage units in particular.
But this year a good number have run it close, as the site has gained a bigger audience. It's also why the round-up has increased from last year's 30 to 50. If you want to see what made the cut, read on. And heave a wonderful New Year.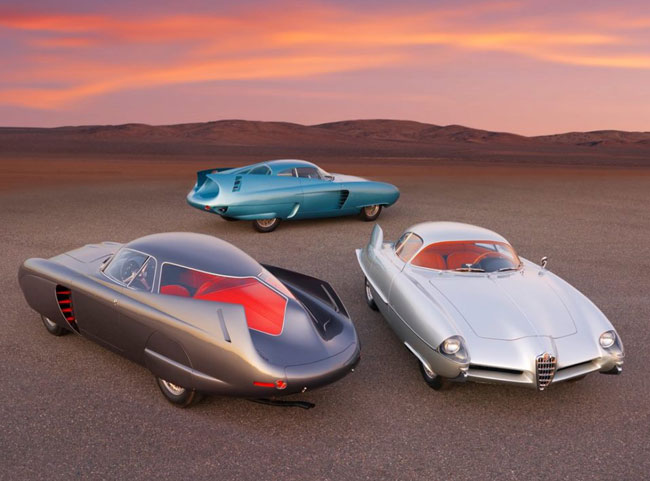 50. 1950s Alfa Romeo space-age BAT concept cars up for auction
I would have expected this to be higher. I mean, just look at those cars!
This is the future we were once promised. Three of the Alfa Romeo BAT concept cars designed by Franco Scaglione, all restart to their best and offered up for sale, should you happen to have a bottomless pit of cash. Head-turners, but not great for a supermarket shop.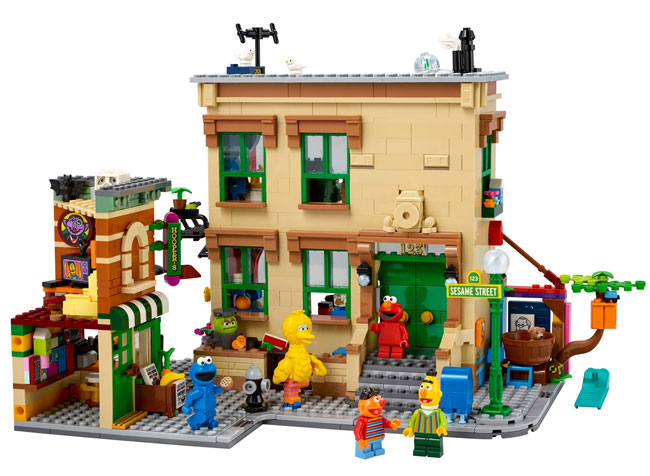 49. 123 Sesame Street Lego Set hits the shelves
Unashamed nostalgia. You can pretend it's for your kids, but we know why you are buying this.
Because you want a mini version of Sesame Street and more importantly, Lego versions of your favourite characters. Not cheap and not easy to build for beginners, but this is something you will love investing time in.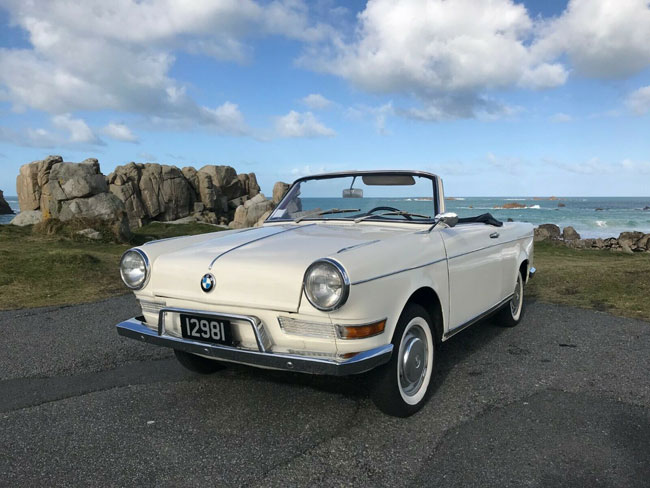 48. 1962 BMW 700S Cabriolet by Baur on eBay
Your average modern-day BMW leaves me cold. This one is the opposite end of the spectrum.
A 1950s BMW with a convertible body was made by Karosserie Baur of Stuttgart, with this being one of 2,592 convertibles produced back then. Can't imagine many surviving and certainly not in the condition of this one.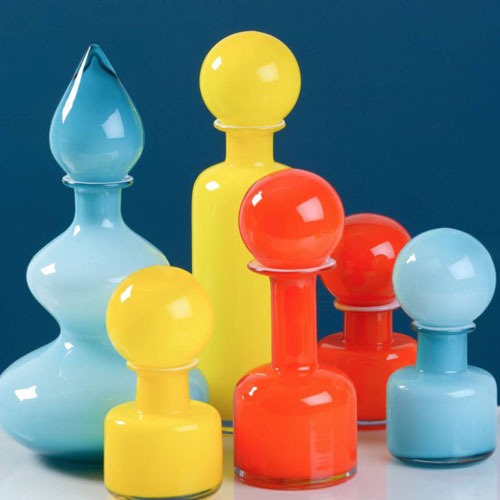 47. 1960s-style glass vases by The Little Boy's Room
Something far more modest, but still appearing to the eye.
Don't want to pay out a pile of cash for one of those vintage Scandinavian glass vases? Get one of these, which have the colours and the look, but for pocket money in comparison. That's why they are so popular.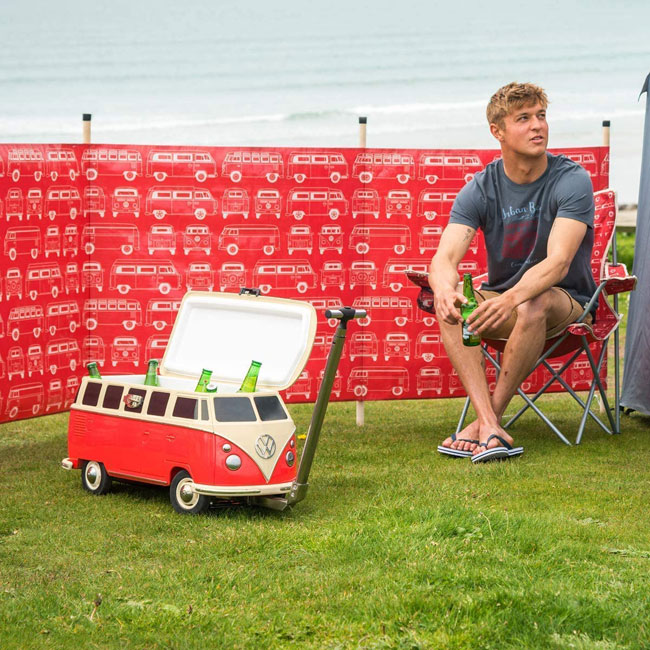 46. Volkswagen Camper Van cool box on wheels
I know, not exactly the weather for it (unless you are reading in Australia) but this might come into its own in a matter of months.
This is your now mini Volkswagen T1 van and as a toy, a lovely little thing. Except this isn't a toy, it's a cool box with a 26-litre capacity and construction that's built to last.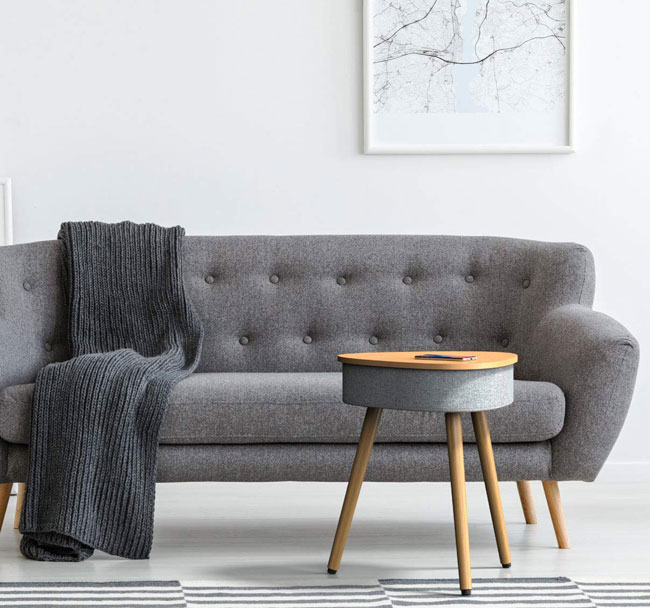 45. Midcentury modern audio table by i-box
Yes, it does look like something you might recognise. But the midcentury modern audio table by i-box is half the price of that popular piece.
It looks like the Tabblue speaker table by Steepletone and does much the same thing. Acts as a coffee table and plays your music. Except this one is a much cheaper offering in comparison.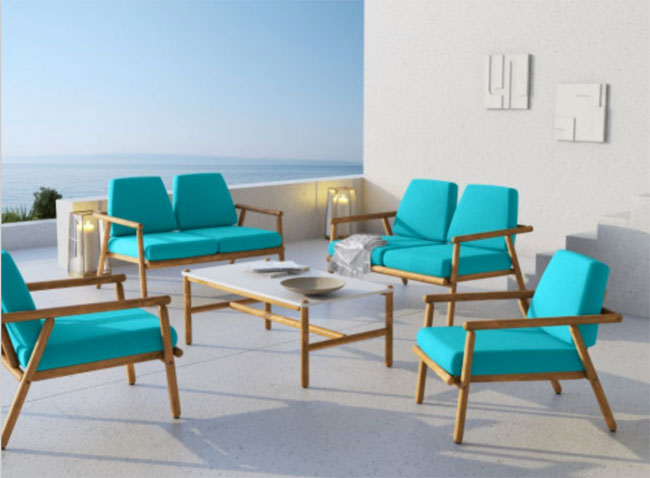 44. Midcentury modern garden furniture by Calme Jardin
Another one for the warmer months. But an undeniably good-looking set of furniture.
It looks like something minimal and Scandinavian from the mid-20th century, which is probably the point. But the stylish construction is also designed for outside rather than inside, offering you the chance of creating the most stylish garden seating area in the road.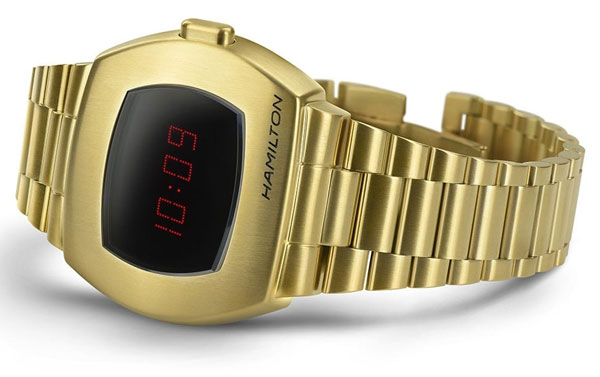 43. Hamilton PSR – the first-ever digital watch returns
The return of a classic. The first time a watch went digital.
Of course, the functionality is limited compared to much of what followed, but this version has been updated modestly. Not the look though, this is still an unashamedly retro timepiece.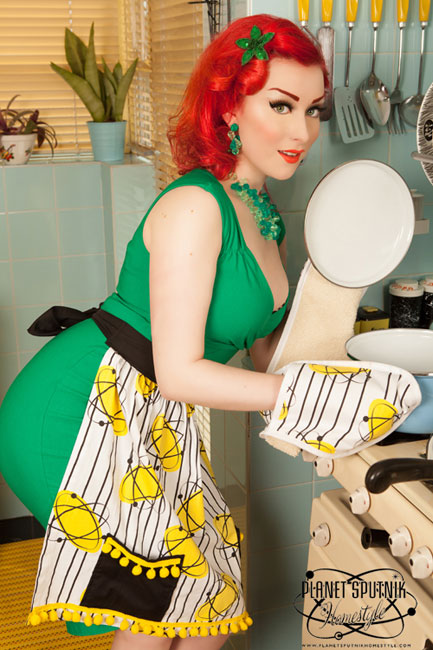 42. 1950s Orbit kitchen textiles from Planet Sputnik
Could your kitchen do with some Atomic Era style? In that case, check out the 1950s Orbit collection from Planet Sputnik.
The label's unique items are designed, screen-printed and produced to the highest standards in Great Britain and in enough colours to match whatever decor you've gone for. Retro shades, of course. Well-priced too.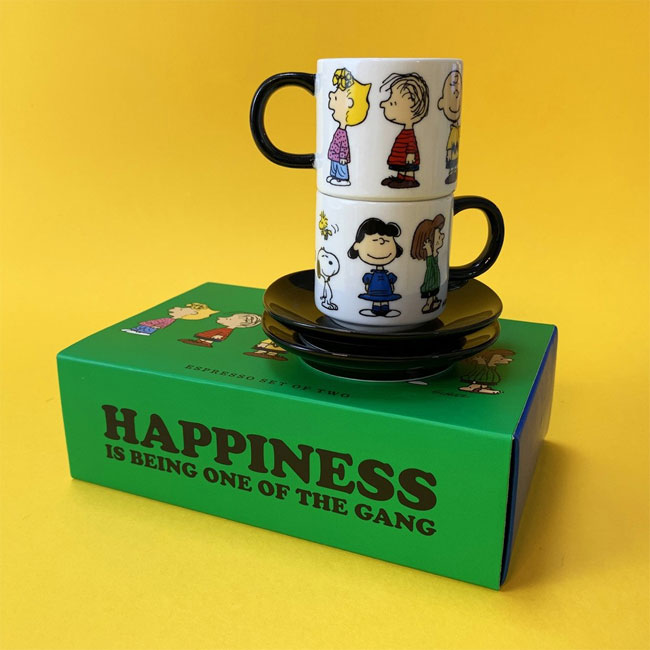 41. Peanuts x Magpie home collection
Peanuts was everywhere this year due to an anniversary – and a couple of things have made the cut here.
Including this extensive collection. Everything from coffee cups to craft sets and much in-between. Prices on the reasonable side too, which isn't always the case with the Peanuts spin-offs.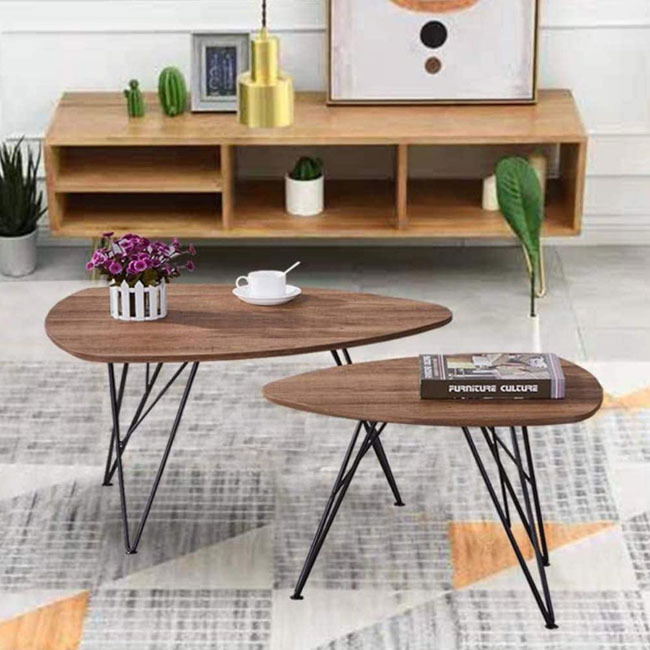 40. Goldfan budget midcentury modern coffee tables
One thing sold these – the price.
I have done a top 30 midcentury modern coffee tables round-up, but these landed later. They have a strong look and I love those metal legs, but the £42 a pair price tag really seals the deal.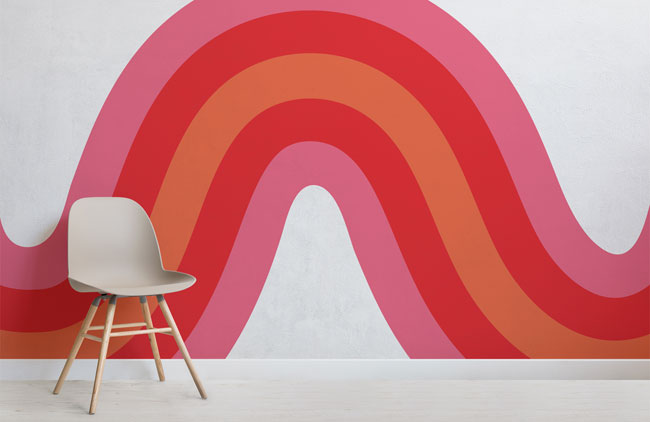 39. 1970s wallpaper collection by Murals Wallpaper
This one went wild via Pinterest. Hardly surprising with something so bold.
Various similarly '70s finishes to choose from, all of which wouldn't look out of place in an early edition of the Conran House Book. All made to measure for your wall too.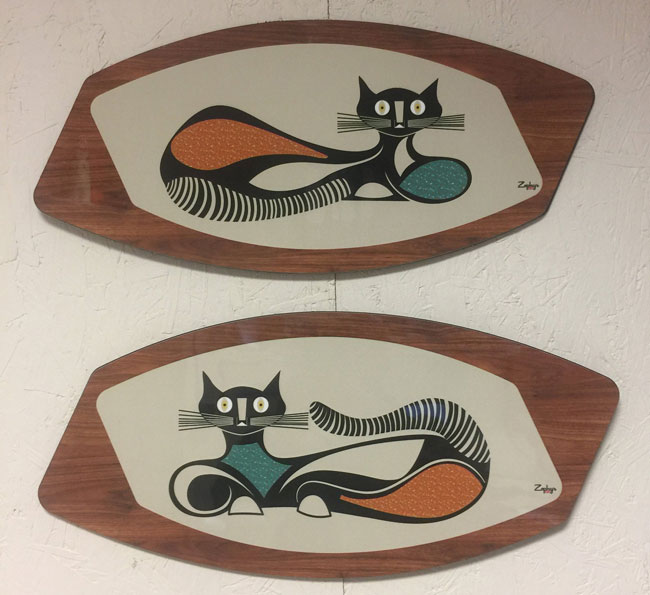 38. Handmade midcentury wall art plaques by Royale Enamel
One of the biggest finds last year was the midcentury modern clock range by this maker. The plaques here have proved popular in 2020.
Like the clocks, they look like authentic pieces, with each one handmade from wood, lucite and Formica with care and attention to get that look. Really nice things.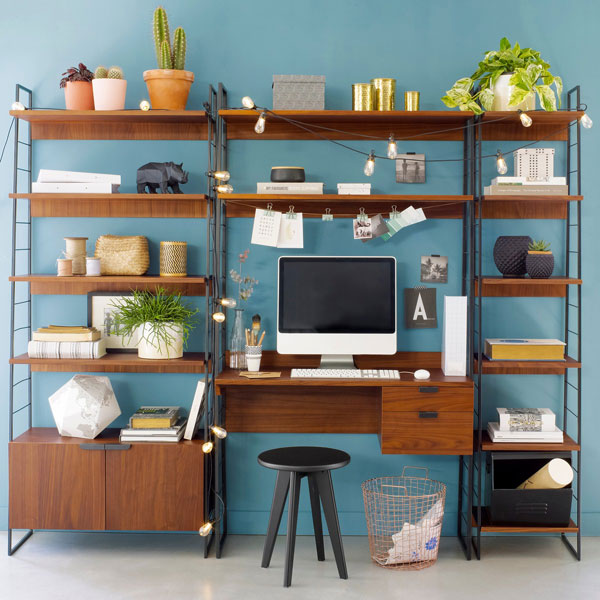 37. Watford midcentury-style shelving system at La Redoute
Yes, it does look like the classic String shelving. But La Redoute has offered up its own spin and a more affordable price tag.
Available as single units or you can join up a group for more impact and storage. If you need storage, something from this range will fit your space. Even better, La Redoute tends to have a discount running across its furniture range too.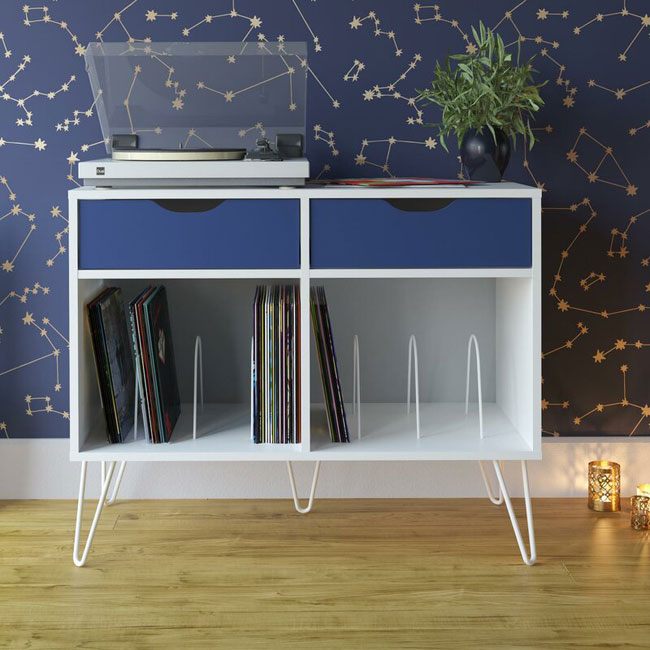 36. Budget retro turntable stands at Wayfair
The first of the round-ups from 2020 and this one focusing on affordable vinyl storage at one retailer.
Hairpin legs, room for your records and some space for a record player too. All without breaking the bank. Prices start at around £60.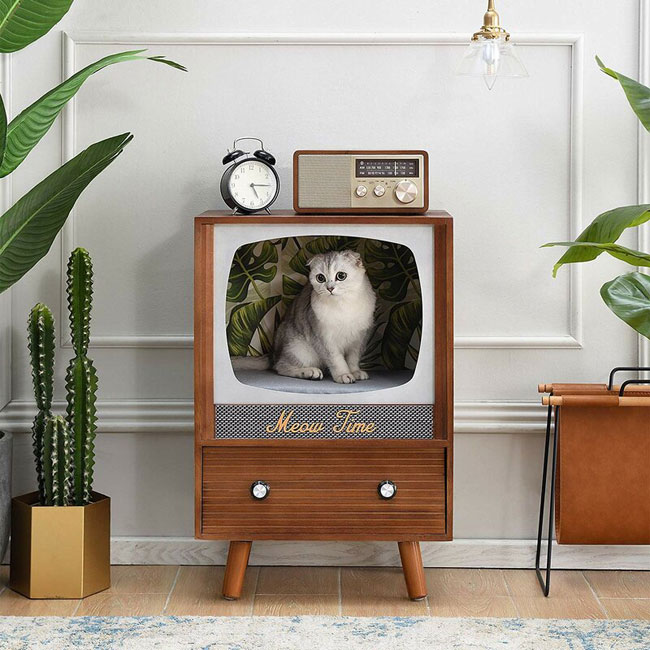 35. Six of the best retro cat houses
Another round-up and if you have a cat, this one is for you.
Cool, quirky and above all, retro places for your furry friend to hang out and sleep. Ok, some might not be too practical, but they'll look great in your home.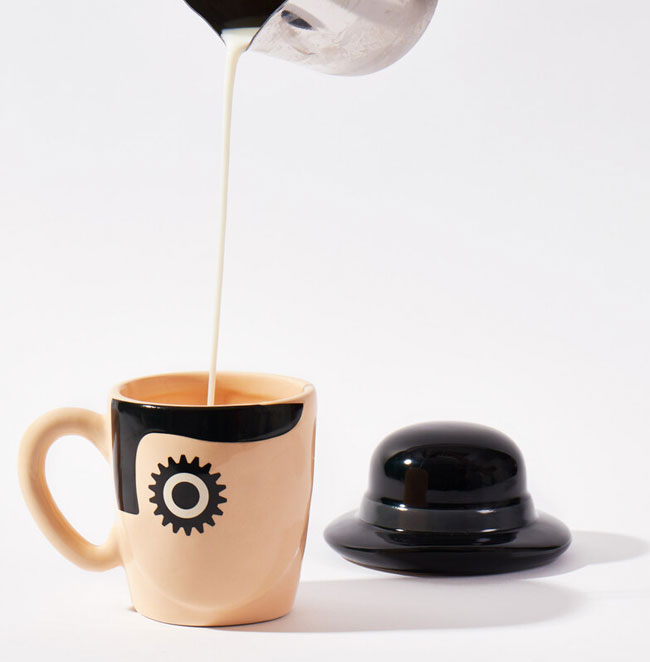 34. A Clockwork Orange mug
It is what it is – and if you love the film or the book, this might be the mug for you.
Based on the iconic David Pelham book art, this is a cool thing and a talking point. Love the hat cover on top.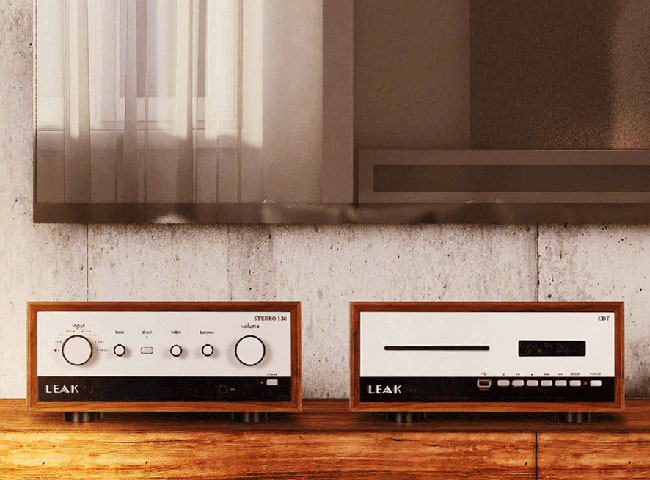 33. 1960s-style Leak CD audio system revealed
Looking for some serious hi-fi kit but don't want to compromise on looks? This could be the set-up you are looking for.
In terms of the look, this is based on a 1960s design from Leak, which has now returned to the audio business. Of course, the internals are updated, with the option of a CD player and some USB and Bluetooth connectivity that wouldn't have been around 50+ years back.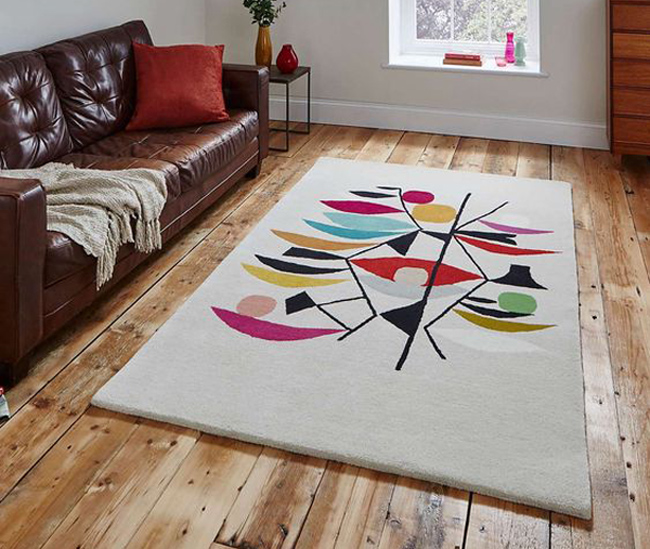 32. Midcentury interior: Inaluxe retro abstract rugs
Another slow burner, this one really got some traction on social media.
Rugs, lots of them. And all with bold patterns that would look perfect in a midcentury modern interior. Again, this is a La Redout product and again, a discount is likely at that retailer.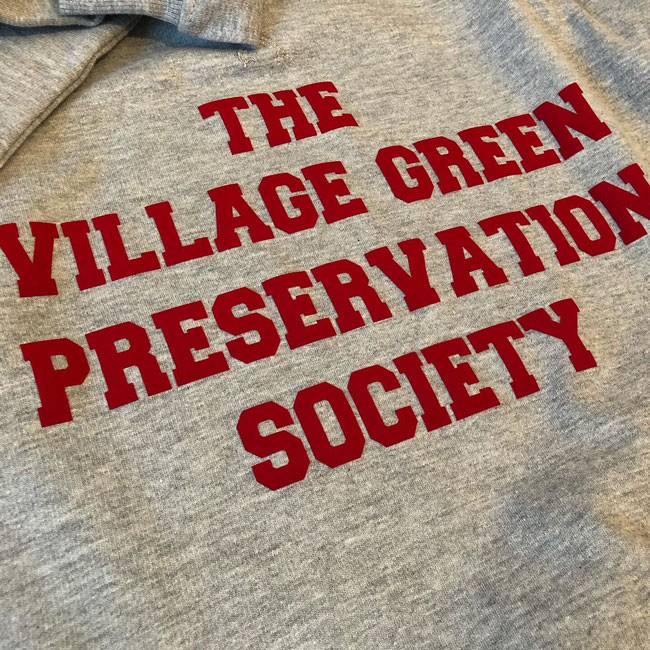 31. 1960s sweatshirt designs by Mr B's Soulful Tees
I actually got one of these for Christmas, so can vouch for how lovely they are.
The sweatshirts are pretty standard. The selling points are the designs, with so many 1960s-inspired motifs for a reasonable price. The lettering looks lovely up close too.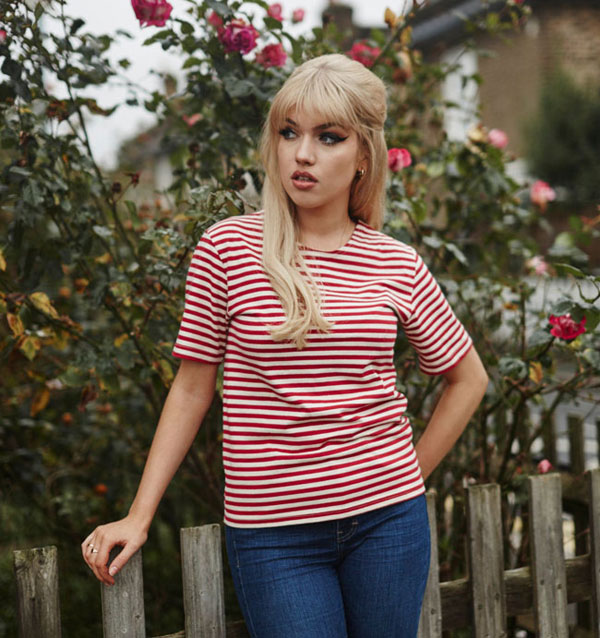 30. 1960s deadstock Breton tops at Ham Yard Vintage
More clothing, this time some vintage unisex Breton tops.
Ham Yard Vintage has a substantial quantity, both long and short sleeves and different colours. Again, this is something I picked up myself and the quality is wonderful. So much better than high street equivalents.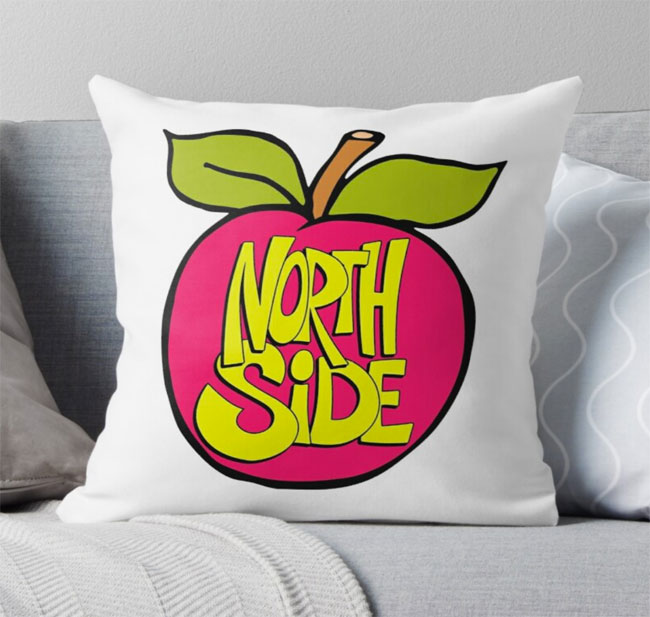 29. Indie, alternative and classic rock cushions by Rat Rock
The fact that I only featured these a couple of weeks back says everything about how popular they have been.
Classic designs and logos by Rat Rock that cover a spectrum of what I would largely call alternative rock, whether that's from the 1960s or the 1990s (and much in-between). So many to choose from, so likely to be one that appeals to you.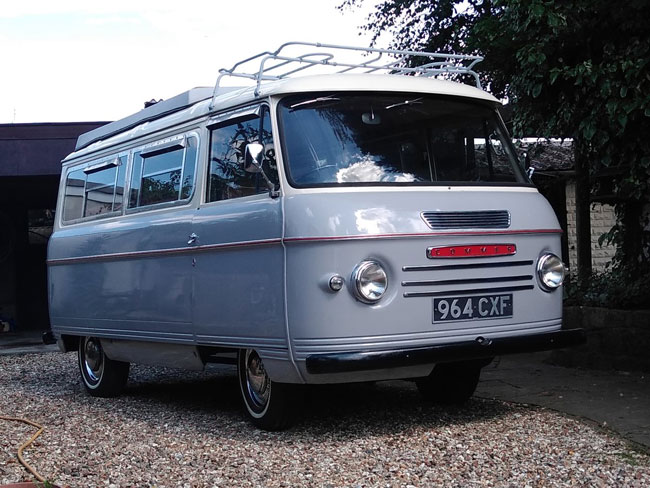 28. Original 1961 Commer Bluebird Moto Plus camper van
I saw this as a classified and just had to feature it. Oh and just checked, it is still available.
This is the Commer take on the classic camper van from back in 1961. The one here is so well maintained too, but without losing the character of the original 1960s van. One for the summer perhaps?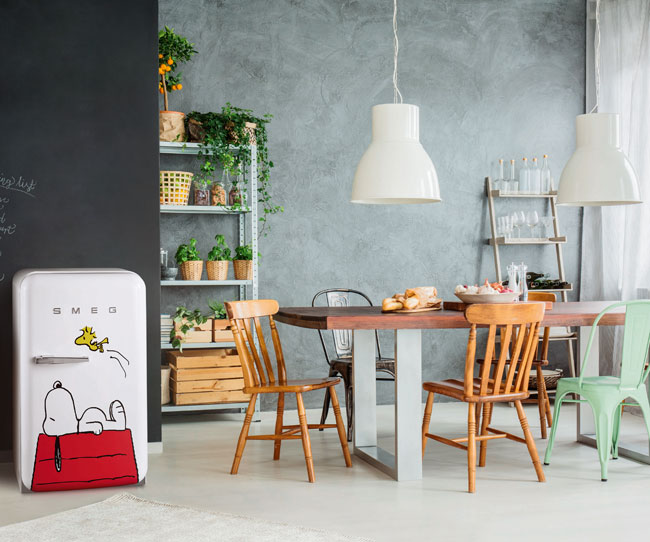 27. Limited edition Snoopy fridge by Smeg
That's right. More anniversary Peanuts.
This is one of the more expensive and rare items, with just 70 of these being produced. Basically, this is still a Smeg fridge (which is appealing in itself), but the Peanuts design really does catch the eye too.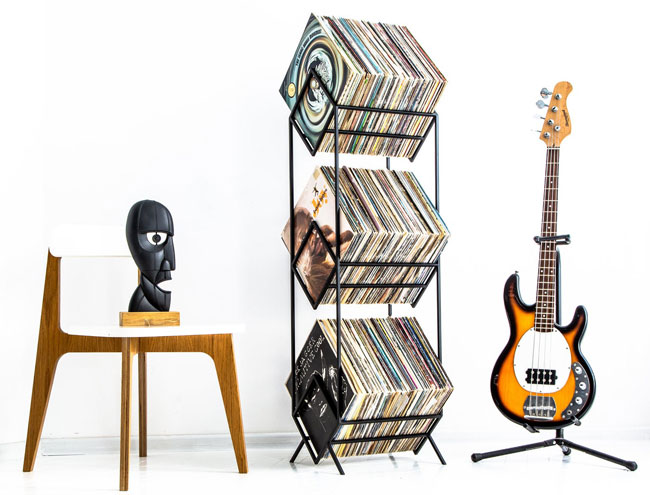 26. Metal vinyl storage racks by Design Atelier
Different sizes and configurations available, but the racks here follow a similar path design-wise.
Metal racks that maximise the amount of vinyl you can squeeze into a small footprint. With that in mind, these are great for limited spaces. Also, they show off your vinyl pretty well too.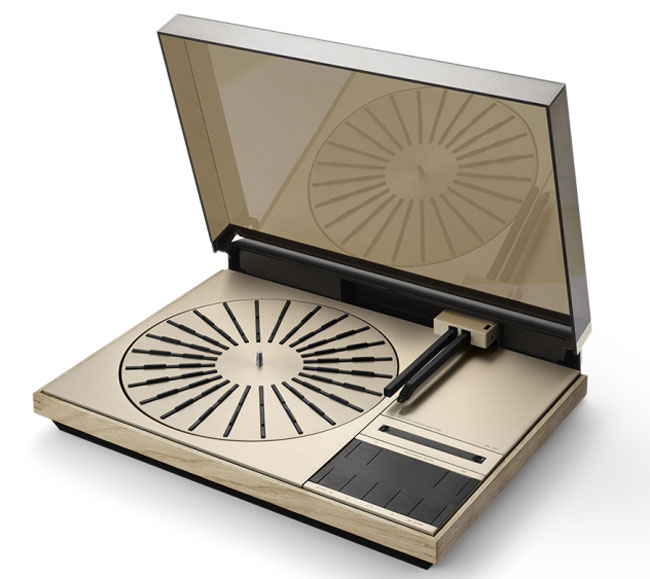 25. 1970s Bang & Olufsen Beogram 4000c turntable reissued
Talking of vinyl, how does this 1970s classic grab you?
It obviously grabbed quite a few of you, not least because this is the return of a turntable that defined an era. At its heart is a vintage deck that has been made over by the B&O team for the 21st century. Showing that great design really is timeless.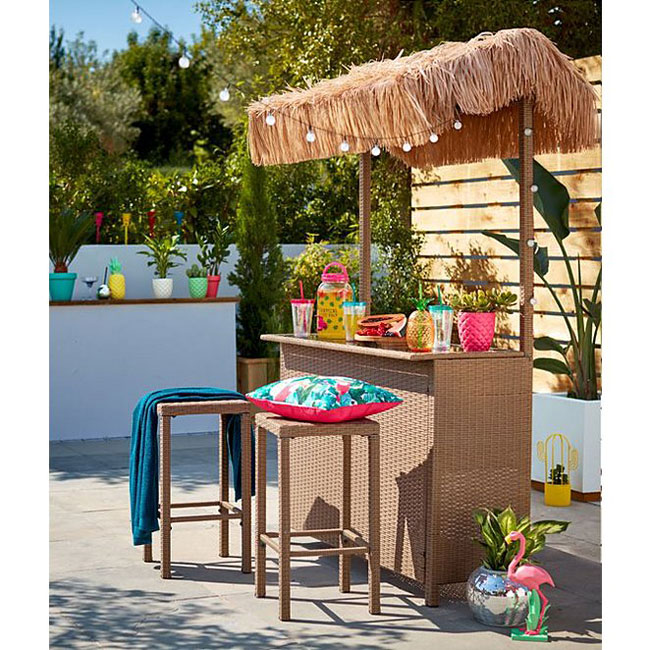 24. Grab a Tiki bar for your garden at George Home
Back in summer when we were all locked down, garden furniture was popular. Including this quirky affair.
Your very own tiki bar, made from a hand-woven poly-rattan material to keep it going long-term outside. Pretty basic on its own, but once you dress it, this looks very cool.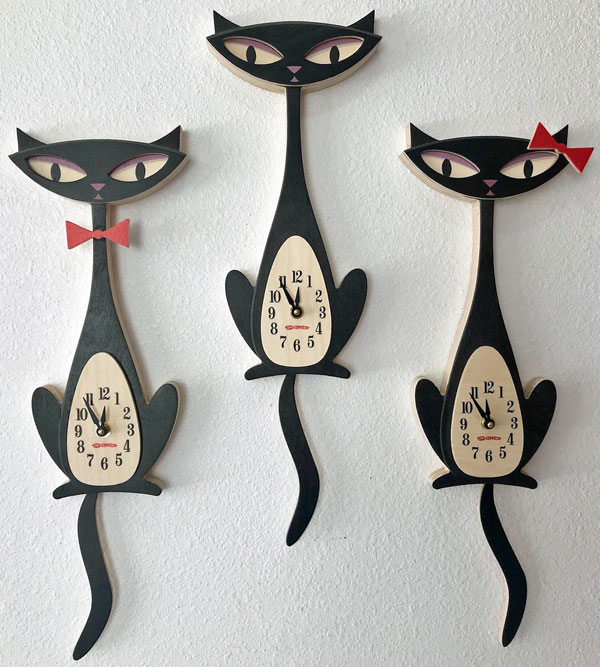 23. Retro and kitsch Kat Klock range by Shag
I featured the original not long after this blog started. But this new take by Shag appeared around 10 months back.
Loosely based on the timeless Kit-Kat clock, the original 'Kat' is replaced by a trademark Shag one. The end result is pretty special and with it being a Shag design, likely collectable too.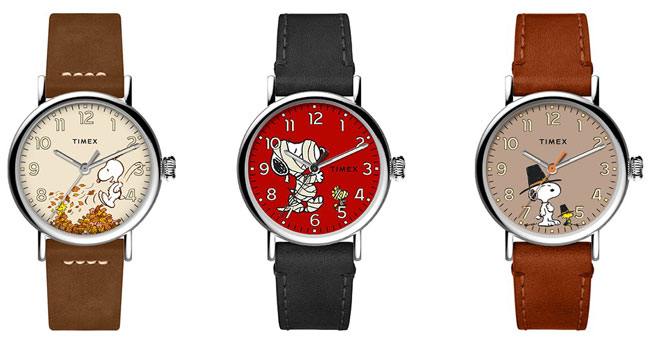 22. Timex 70th anniversary Peanuts watches
I know, more Peanuts. That's not my fault, it's yours for loving it so much!
Timex announced a batch of anniversary watches ahead of Christmas, generally Timex classics with added characters. If you love the comic strip, you'll want one.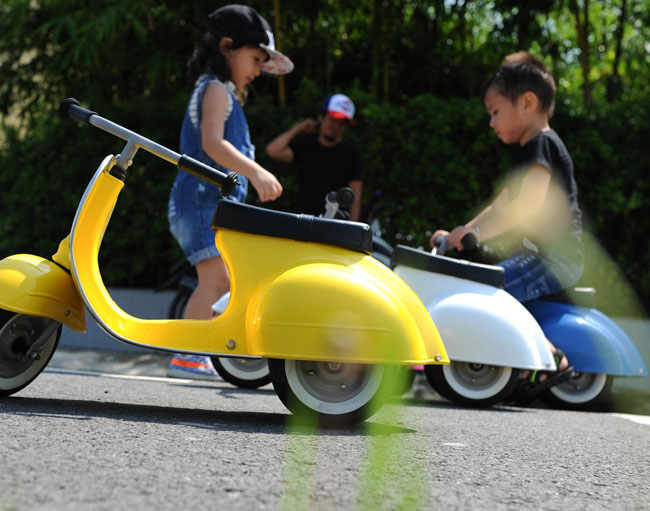 21. Ambosstoys Primo Vespa-style scooters for kids
These ridiculously cute scoots were always going to be popular.
In short, a child's scooter/balance bike based on a 1960s Vespa design and available in a variety of colours. It looks good and for kids, so much fun to use too.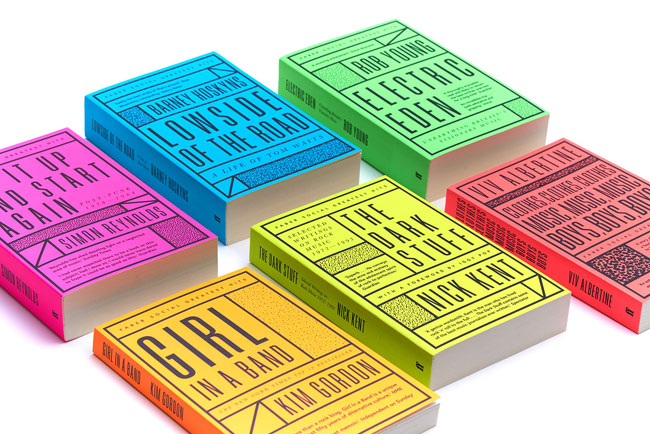 20. Much-loved music books reissued as Faber Greatest Hits
Looking to bump up your reading? If music books are your thing, check out this range.
Classic books about timeless artists, but repackaged in some rather appealing and colourful covers. Worth a look.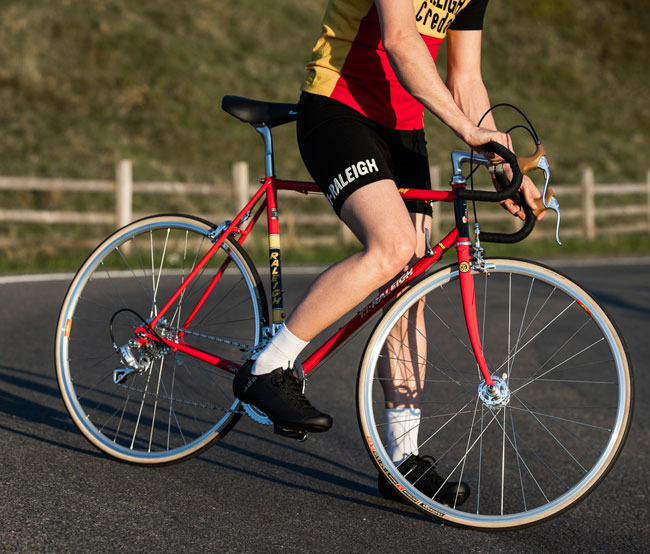 19. TI-Raleigh 40 – 40th anniversary Tour de France bicycle
If you look vintage bikes then you might like the TI-Raleigh 40, which is a 40th anniversary Tour de France bicycle.
This is a special edition celebrating Joop Zoetemelk's success 40 years on from the 1980 Tour de France, an anniversary edition bicycle and frameset of the TI-Raleigh. Yes, thew technology might have moved on since, but this is still a wonderful bike with so much retro appeal.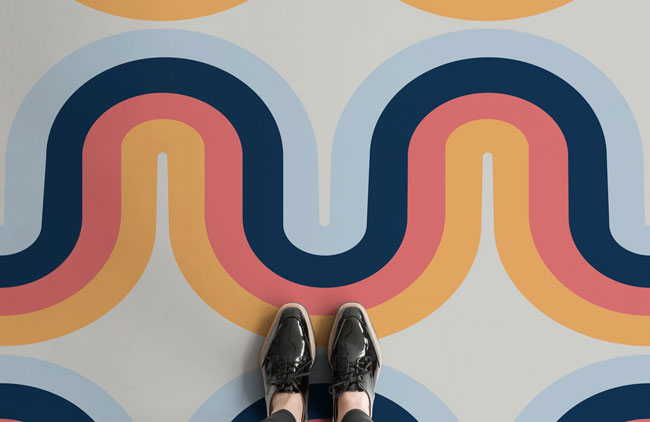 18. 1970s psychedelic flooring by Atrafloor
Looking to liven up a room? Install some psychedelic flooring, that should do the job.
Ok, it might be a bit much for some people, but there'd no denying the impact of these flooring designs. From the kitchen to a kids playroom, this is worth checking out if you want broad shapes and colour.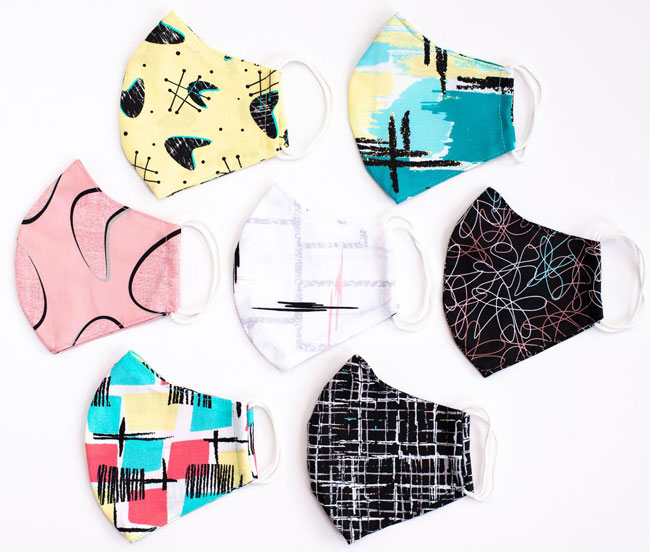 17. 20 of the best retro face masks
2020 has been the year of the face mask so, with that in mind, I collected together 20 appealing designs.
After all, those disposable blue ones don't look good and the reusable ones are so much better for the environment. If you want something retro on your face, there's bound to be something here for you.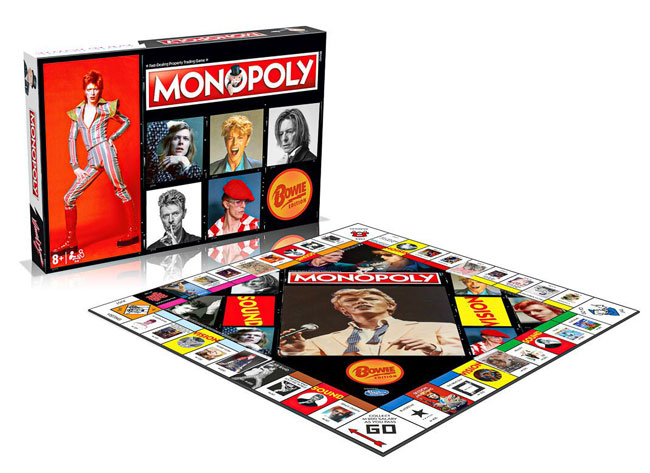 16. Monopoly David Bowie edition hits the shelves
There seems to be a Monopoly of everything these days. Including David Bowie.
This one proved very popular, which is hardly surprising as there are so many fans out there, myself included. All the albums, custom counters and Bowie money. What else do you need?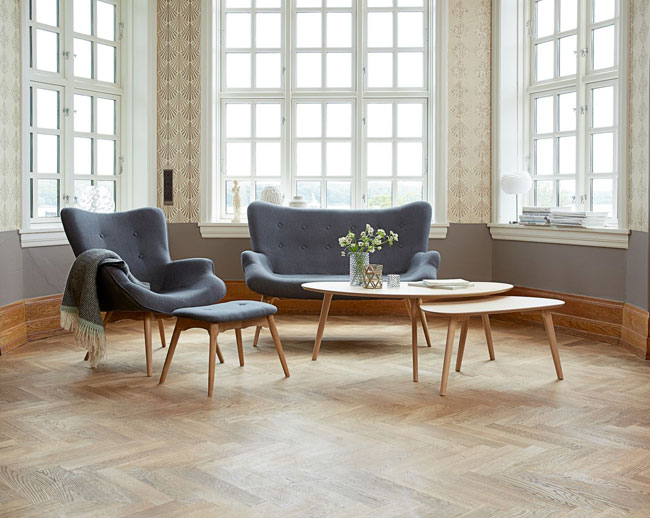 15. 20 budget midcentury modern designs at JYSK
JYSK is still one of those best-kept secrets. A Scandi retailer that hides away on various retail parks selling affordable furniture, including many budget MCM designs.
Some lovely things too, many of which are now available to buy online as well. I picked out 20 of my favourites, but it is a site to keep an eye on regularly.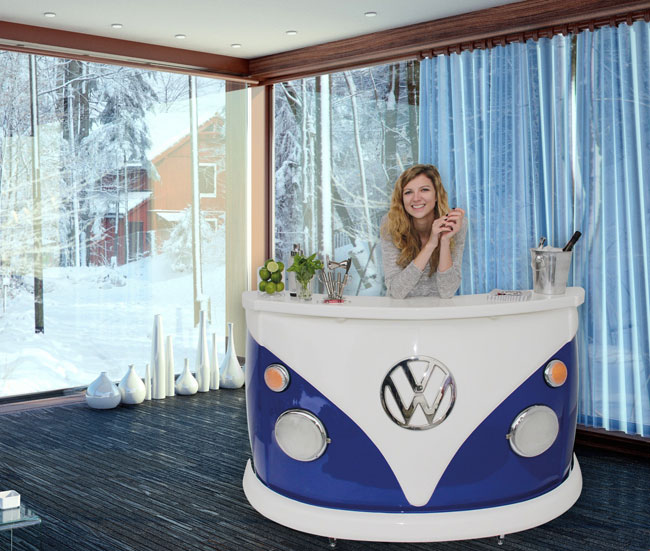 14. VW style: Volkswagen T1 Bus home bar
More VW design, this time a home bar.
Or an office reception or anything else you can think of to do with it. It looks authentic and even has working lights. But it doesn't come cheap.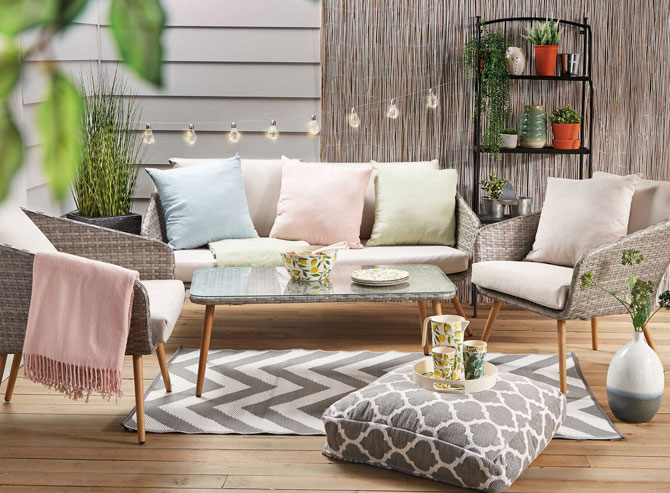 13. Midcentury modern-style garden furniture at Aldi
More retro garden furniture. In fact, we picked up this set up for our house.
That's because it's a good-looking range with price on its side. The sofa, two chairs and table was also easy to construct and withstands the elements too. Aldi is worth keeping an eye on for stuff like this.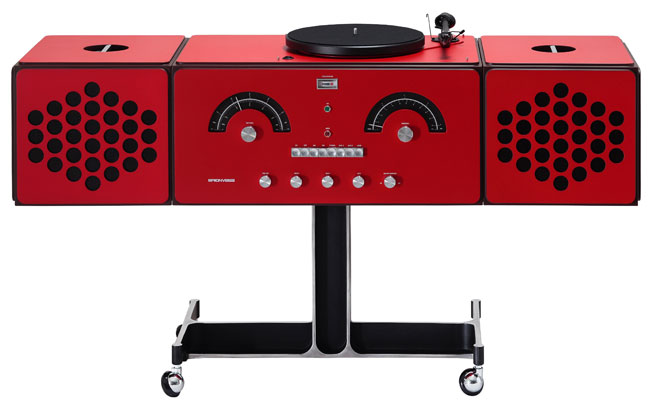 12. 1960s Brionvega Radiofonografo record player returns in red
David Bowie's record player of choice returned in a red finish this year. Although personally, I would be happy with this in any colour.
A design icon with a record player, radio and speakers, not to mention the metal stand and speakers that can move from the side to top. Such a beautiful thing.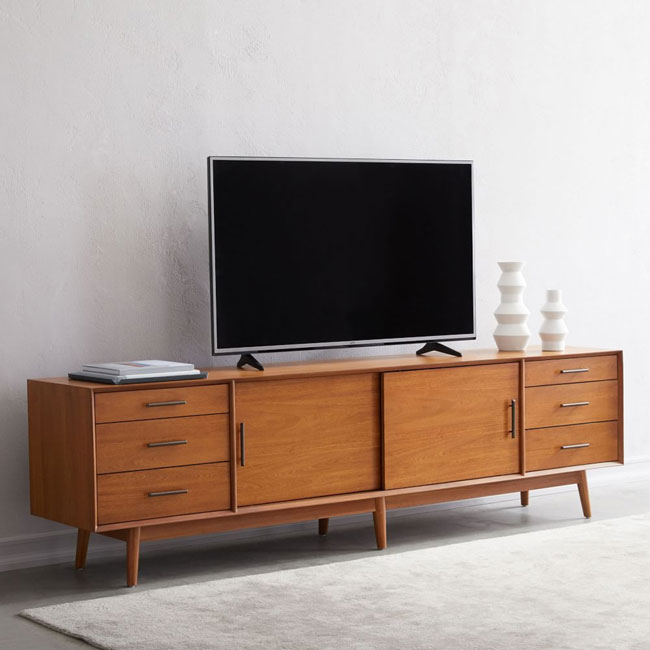 11. 10 of the best retro television units and stands
Looking for something cool to support your TV and possibly the accessories too? Look this way.
I pulled together 10 of my personal favourites covering various styles and price points. So hopefully, something for you (and your television) here.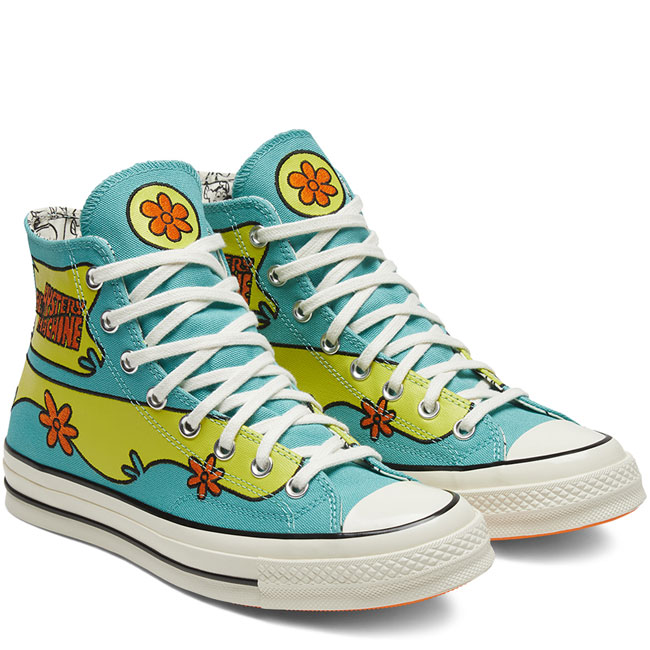 10. Converse x Scooby-Doo footwear collection
Not the most obvious collaboration, but the Converse x Scooby-Doo was actually quite appealing.
Saying that I probably wouldn't wear these, but I'm sure some of you could pull off the Scooby-Doo-themed designs and if not, perhaps your kids could?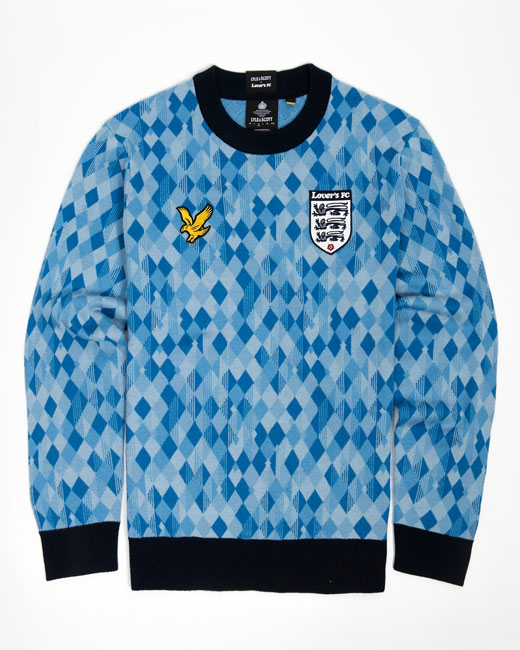 9. Lyle & Scott recreates 90s football shirts as knitwear
There was a later range too that used polo shirts as a basis. But the sweaters here made the cut.
A collaboration with Lovers FC, this is knitwear based on 1990s football shirts. That's it really. These sold out pretty quickly, so don't expect to find them anywhere outside of maybe eBay now.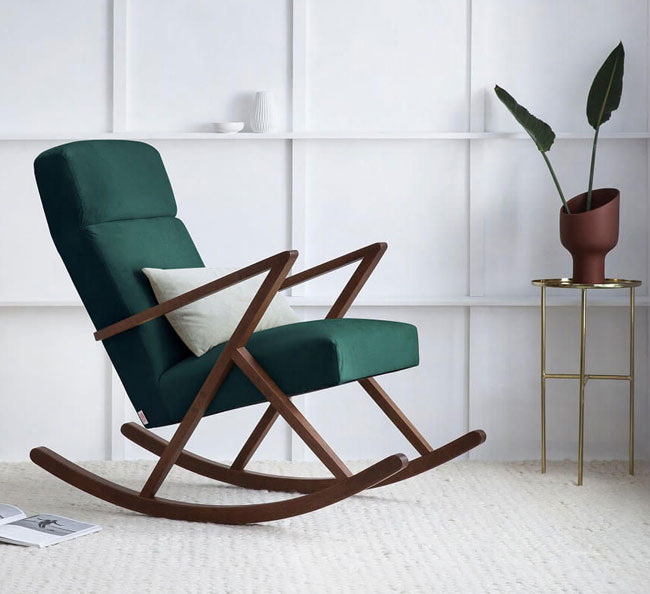 8. Five of the best midcentury modern rocking chairs
Another round-up, this time based on a design we don't see enough of in the home.
Everyone loves rocking in a rocker, but few of us have one at home. If you fancy a rocking chair with a retro vibe, let me introduce you to five of my favourites – plus a bonus budget design too.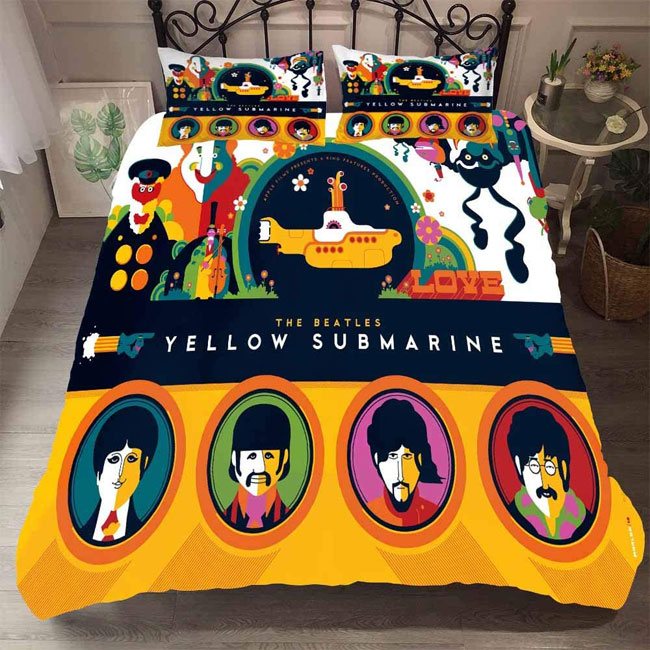 7. The Beatles Yellow Submarine retro duvet sets
I suppose you have to be a big fan of the Fab Four to really appreciate these.
But many of you did. Perhaps because the cartoon Beatles movie has a special place in all of our hearts. Various designs based on the movie to choose from, all guaranteed to add a bit of colour and personality to your bedroom.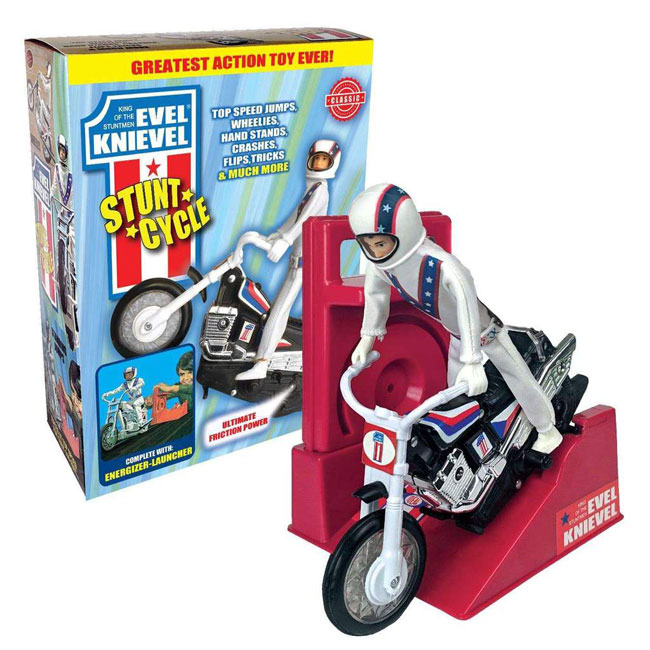 6. 1970s Evel Knievel Stunt Cycle Toy reissued
One of the great toys of a bygone era returned this year. Using the same moulds as the original.
Yes, Evel Knievel was back to do his tricks in your living room or garden. Power him up and watch him fly – and probably crash. This toy will never get boring.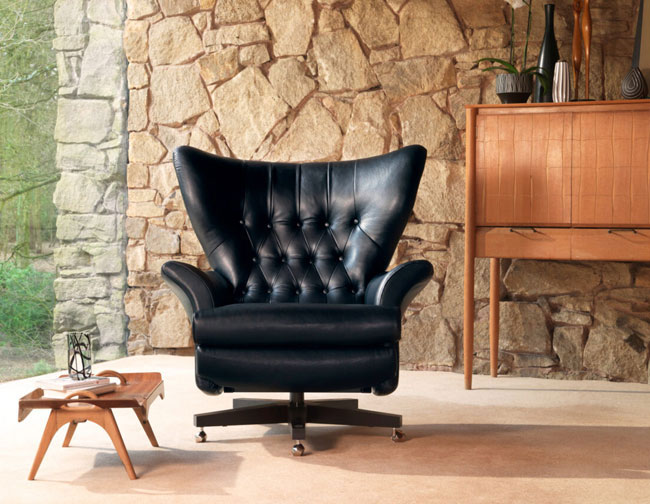 5. 10 of the best James Bond villain chairs
I suppose this might have dome better if the new James Bond film had landed. But it's still done ok getting to number 5.
This is a mix of chairs that were either used in Bond films or would have worked perfectly for a villain to swivel around in. Big, retro chairs with bags of style. Every home should have one.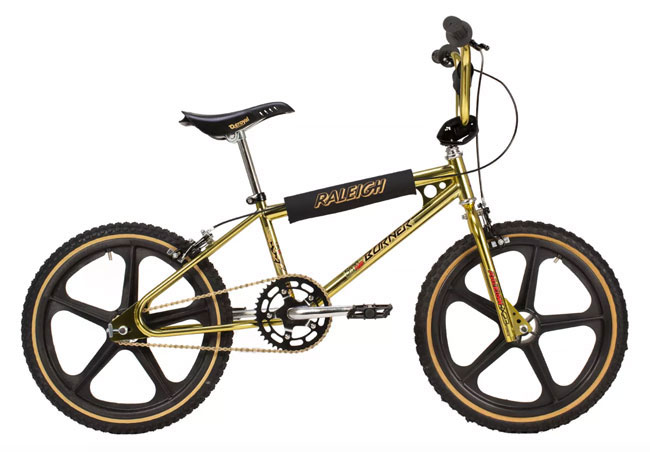 4. 10 of the best retro bicycles for kids
As you can see, the round-ups are always incredibly popular. I really should do more.
This one was all about retro bikes. Well, retro bikes for kids and specifically, designs that are still in production today. Yes, you can go to well-known high street retailers and get something easy enough. But they won't have the style of these.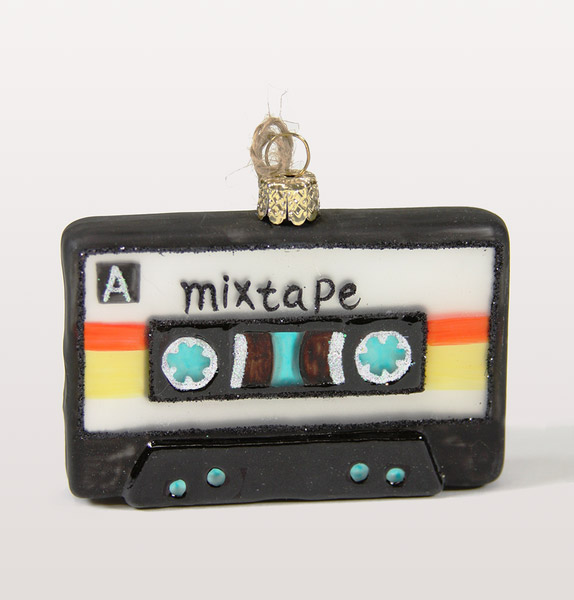 3. Top 30 retro Christmas tree decorations and baubles
After leaving it a couple of years, I got round to redoing my best Christmas decorations round-up and as ever, it was massively popular.
The problem with this one is that the decorations sell through each year. So I pretty much had to compile this one from scratch again. I'll probably have to do the same thing next year too!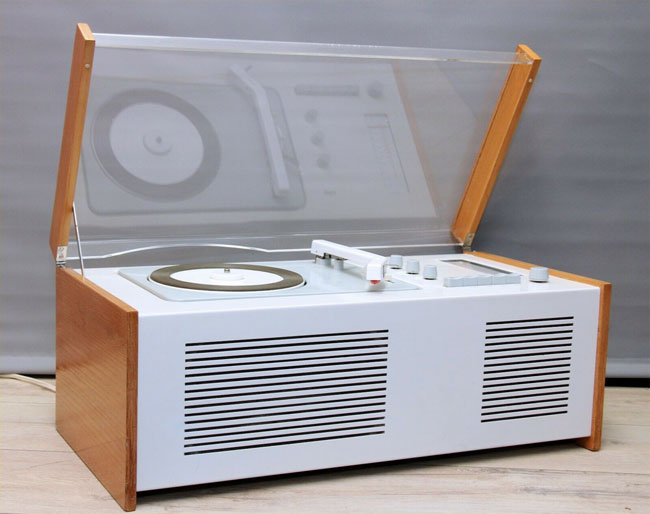 2. 1960s Dieter Rams Braun SK61 record player and radio on eBay
I would never have guessed the top two posts for this year at all. Although anything Dieter Rams tends to be popular.
To be honest, I've cut down on the eBay posts in 2020, purely because it has been a struggle finding anything interesting. But these players are lovely, especially when they are in this condition. Maybe I should get back on eBay next year?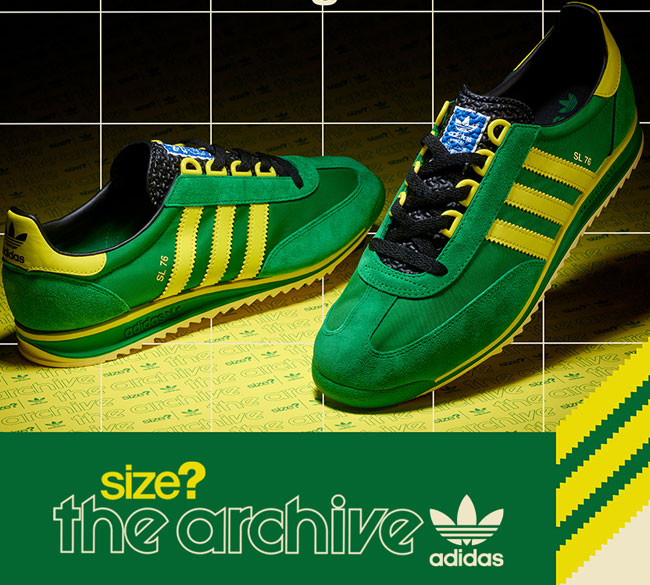 1. Adidas SL76 trainers return as a limited edition
Completely shocked that this is the most popular thing I feature in the last 12 months.
Yes, they are lovely and this was the first reissue of this Adidas classic for some time. But since then it has been back in various colours. In fact, plenty of colours are now in the Size? sale if you want some.
Note the green though. This was limited and snapped up quickly. Perhaps that's why the page was so popular. People looking for a pair after the sellout. Whatever the reason, this was the most popular find and if I'm honest, a bit of an anti-climax.
That's it. I'll be back (hopefully) in 2021 with more of the same. Thanks again for reading.